HU Announces Institute Fellows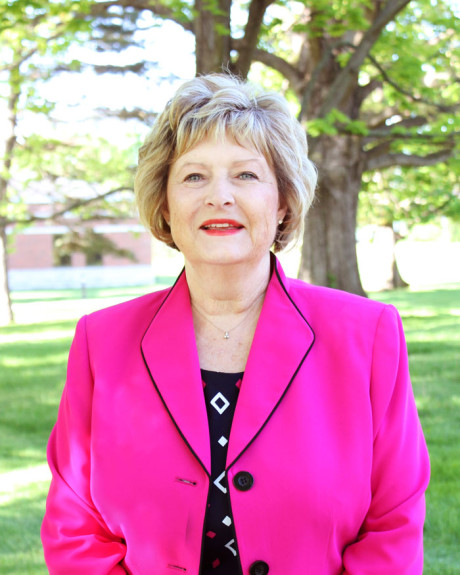 FOR RELEASE: Tuesday, June 14, 2016
Huntington University is pleased to announce that Andrew Cook, Dr. Sherilyn Emberton, Steve and Twyla Lee, Dr. Larry A. Mercer, Dr. Gary J. Oliver and Dr. Dave Rahn have accepted positions as Fellows for the Institute for Leadership and Counseling.
"Huntington University has assembled a team of outstanding men and women whose experiences and training will add tremendous value to our students. The students in the Institute for Leadership and Counseling will benefit by learning directly from the depth and breadth of knowledge and perspectives offered by Institute Fellows," stated Dr. Jerry E. Davis, director of graduate leadership and counseling programs and professor of counseling.
As a member of the administrating body of the Institute, each Fellow is charged with academic oversight, instruction and advancing the development of the graduate-level programs. The Fellows will also provide a number of benefits for the students. Each Fellow is an expert practitioner in one of the Institute's programs, practicing in a fashion which exhibits Christian excellence. The cross-discipline exposure (counseling, coaching, and leadership) will widen the context of practice for the students and serve as potential network opportunities for students.
Andrew Cook serves as the executive director of operations for Willow Creek Association (WCA). Cook is a graduate of Taylor University with a bachelor's degree in communications and biblical literature and earned his master's degree in business administration from the Brennan School of Business at Dominican University. Cook serves on the board of directors of Lenawee Christian Ministries and is a past member of the Professional Convention Management Association.
Dr. Sherilyn Emberton serves as the president of Huntington University. Emberton earned her Bachelor of Science degree in 1979 from Stephen F. Austin State University, her master of education degree from the same institution in 1981 and her doctorate of education degree in 1999 from Texas A&M University-Commerce. Emberton is the director of Higher Education for the US National Conference, sits on the boards of the Community Harvest Food Bank of Northeast Indiana Inc. and Indiana's AgriNovus.
Dr. Steve and Twyla Lee are both professors and authors. Steve has served as the chair of psychology department at Huntington University, as well as a professor of psychology courses and marriage and family courses as Huntington University and Focus on the Family Leadership Institute, respectively. Steve earned his Ed.D. in counseling psychology from the University of South Dakota. Twyla earned her master's in social work at Washington University in St. Louis. Twyla is a licensed clinical social worker, as well as an associate professor; lead faculty and director online social work of BSW online programs at Indiana Wesleyan University and former professor of marriage and family studies at Focus Leadership Institute.
Dr. Larry Mercer earned a bachelor of arts in psychology from East Carolina University, and both a master of theology degree and a doctor of ministry degree from Dallas Theological Seminary. Mercer has earned a number of professional certifications in instructional design, knowledge management, strategic planning, training management and coaching. Mercer serves on a number of boards and is currently vice chairman of the board at LeTourneau University in Longview, Texas.
Gary J. Oliver, Th.M., Ph.D. is a university and seminary professor, psychologist, author, executive director of The Center for Healthy Relationships and professor of psychology and practical theology at John Brown University. Oliver has earned degrees include an M. Div. from Talbot Seminary, a Th.M. from Fuller Seminary and a Ph.D. in psychology from the University of Nebraska—Lincoln. He also serves on the executive board of the American Association for Christian Counseling (AACC).
Dr. Dave Rahn is a youth ministry researcher, author, futurist and missional leadership strategist. After beginning his ministry with Fort Wayne Area YFC in 1972, he joined the faculty of Huntington University in 1985, serving full-time as a professor before rejoining the mission of Youth for Christ/USA in 2007. Rahn holds a bachelor of arts from Huntington College, a master of arts from Wheaton College and a doctorate from Purdue University. He was recently an advisor of national research initiatives for Fuller Youth Institute and is working on a project exploring how young people can experience Jesus' joy through the Yale Center for Faith and Culture.