HU Arizona partners with Peoria Accelerated High School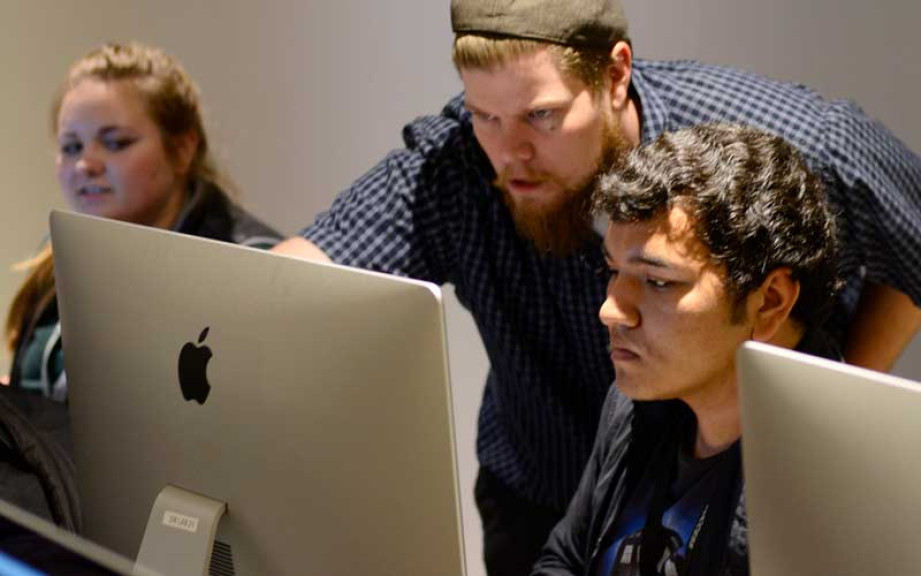 FOR RELEASE: Wednesday, May 17, 2017
Huntington University Arizona (HUAZ) is partnering is partnering with Peoria Accelerated High School (PAHS) to provide unique dual enrollment courses for their students.
Twenty PAHS students are currently taking a basic film production course which has introduced them the HUAZ's state-of-the-art technology and industry-expert instruction. These high school students are able to "check-out" and use the university's equipment on weekends. PAHS transports students to and from the Huntington University location each day. HUAZ has also allowed PAHS to utilize additional classroom space in their facility for the same period, which has helped PAHS maintain smaller class sizes and quality teaching.
"The students have thoroughly enjoyed the class, their instructor, and the college experience. PAHS is excited to continue building a strong partnership with Huntington University as we further the dual enrollment program for the 2017-2018 school year. The partnership is helping us fulfil our vision by 'providing high-quality academics taught in a 21st Century classroom,'" said Amanda Bachler, School Leader for PAHS. "It has been a wonderful opportunity to see how Huntington University can serve the Peoria community and expose high school students to what a university learning experience looks like," stated Phil Wilson, Arizona Digital Media Arts Program Director.
"This is one of my favorite classes to teach, as it is a great opportunity to introduce students to a bit of film history and the general process of making movies. They have already produced some great camera exercises, and will go on to create montages and scene studies over the course of this nine-week class. My goal for the students is to walk out of the class feeling like they know a little bit about all facets of the movie making process."
Huntington University's Arizona location officially opened its doors in August 2016 with its first cohort of 18 students beginning classes one month later. The current spring semester enrollment is 47 students. The facility, a 30,000 square-foot building, houses bachelor's degree programs in digital media arts including majors in film production, broadcast media, graphic design and animation. The facility features film and TV studios, high-end computer classroom/labs, private editing suites, a state-of-the-art TV control room, Foley pit, a host of EFP and cinema cameras, and lighting gear for student production work.