HU History Travels to Huntington County Libraries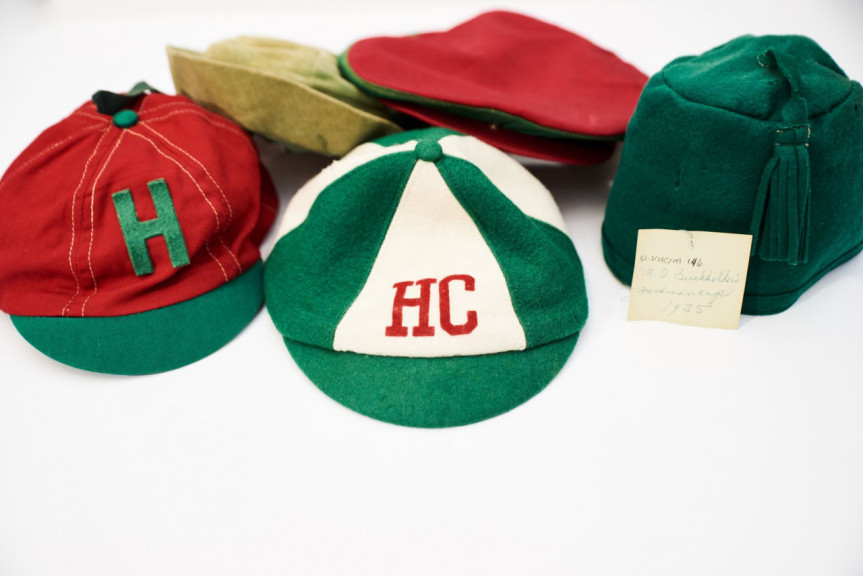 FOR RELEASE: Tuesday, June 14, 2022
Pieces of Huntington University's history will be on display throughout the county this month as the University joins forces with area libraries to celebrate the importance of libraries and reading.
"It's exciting to be able to see the University's history be part of a library experience for families throughout the county," said Marcy Hawkins, co-chair of the 125th Celebration's Community Relations Committee and director of the Forester Fund at Huntington University. "Each exhibit on display tells a story of what makes HU special and how this University is truly a community experience."
A selection of exhibits from HU's archives will be distributed throughout the county libraries and on display in the month of June. Some of the items include a Central College diploma from 1907, a piece of the original gymnasium floor, Our Town script excerpts with Dr. Carl Zurcher's handwritten notes, and brightly colored beanie hats that Huntington College freshmen wore throughout the twentieth century.
The displays will be in the following locations:
Huntington City-Township Public Library
Roanoke Public Library
Warren Public Library
Additional locations could be added throughout the month. To stay up-to-date on any additional locations, follow Huntington University on Facebook and Instagram.