HU online social work degree program ranked #3 in the U.S.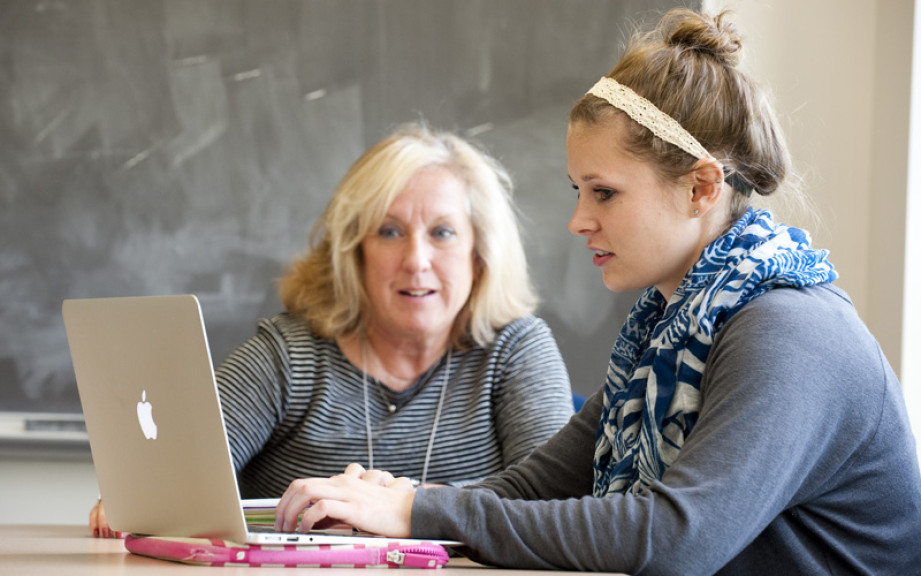 FOR RELEASE: Wednesday, September 28, 2016
Huntington University was ranked #3 in the United States by CollegeChoice.net as one of the Best Online Bachelor's degrees in Social Work.
"This is obviously an honor! While our online bachelors in social work (BSW) program is still in its beginning stages, I am privileged to work with our adult education department who, like me, saw the need for students to have an online option. We mutually developed a program that has provided a viable option for the professional BSW degree, which is a degree leading towards licensure in all 50 states. Many of our students haves stated that what placed HU's online social work degreed program above the rest was our faith integration emphasis with social work practice," said Dr. Carla MacDonald, associate professor of social work / department chair.
Besides an online degree for social work, Huntington University offers more than 15 online degree programs in which students of all ages can enroll. Some of these programs include accounting, ministry & missions, psychology and nursing. HU's online degree programs can be started at any time and have the flexibility to work within any schedule. Students work with the same level caliber of faculty as the traditional residential students.
For its ranking methodology, CollegeChoice.net looked only at regionally accredited colleges and universities that offered at least partially online programs in Social Work. These schools were ranked based on a composite of cost of attendance, average early career salaries, student retention/satisfaction, and academic reputation. The information was taken from publicly available data including The Integrated Postsecondary Education Data System, U.S. News and World Report, Princeton Review, Payscale and the school's individual websites.