HU ranked as a top 25 Midwest Christian college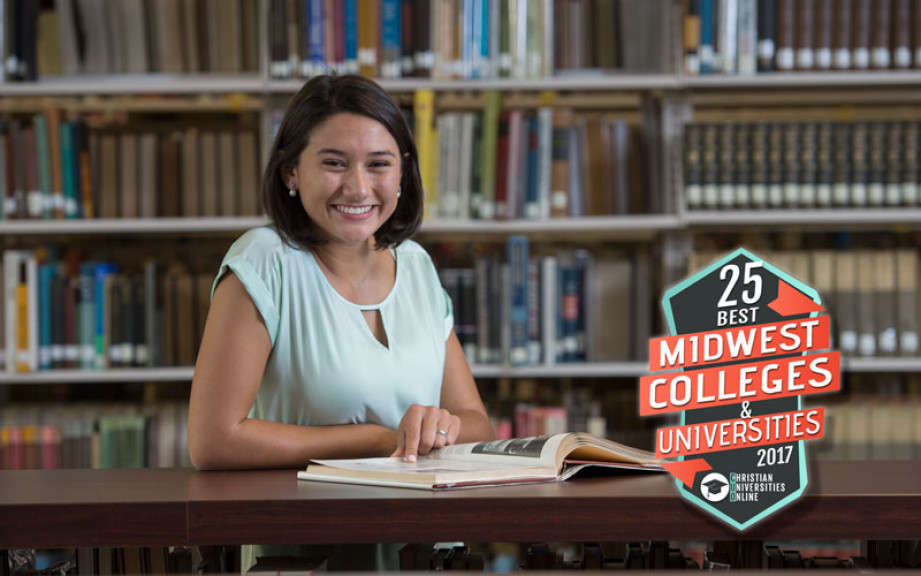 FOR RELEASE: Tuesday, December 27, 2016
Huntington University has been ranked #12 in Christian Universities Online's (CUO) 25 Best Christian Colleges and Universities in the Midwest for 2017.
"It's an honor to be included in this list of top online colleges. Our faculty and staff work diligently to help students succeed and find success in their workplace. The recognition is confirmation of their good work and a tribute to our students and their contributions beyond Huntington University," stated Daniel Solms, HU's vice president for enrollment management & marketing.
In conjunction with their 2017 ranking of the top 50 ranking of Christian Colleges and Universities in the U.S., CUO presented their regional rankings – more than just a subset of the top 50, these schools are first separated geographically, and the ranking criteria then reapplied. Like CUO's other rankings, this ranking seeks to highlight intentionally Christian colleges and universities that excel in categories of personal attention to their students, selectivity, readily available financial aid and overall student satisfaction. CUO strives to be the go to and trusted resource for students and their parents in deciding which school to attend.
The methodology behind CUO's ranking began with schools in the Midwest region that are members or member eligible of the Council for Christian Colleges and Universities (CCCU). They then collected publicly available data for these schools in the following categories: 1) Faculty-to-student ratio, 2) Percent of full-time beginning undergraduates receiving grant or scholarship aid, 3) Selectivity, 4) Overall retention rate and 5) Overall graduation rate. Each category received equal weight in calculating the final ranking.