HU ranked as best Christian graduate school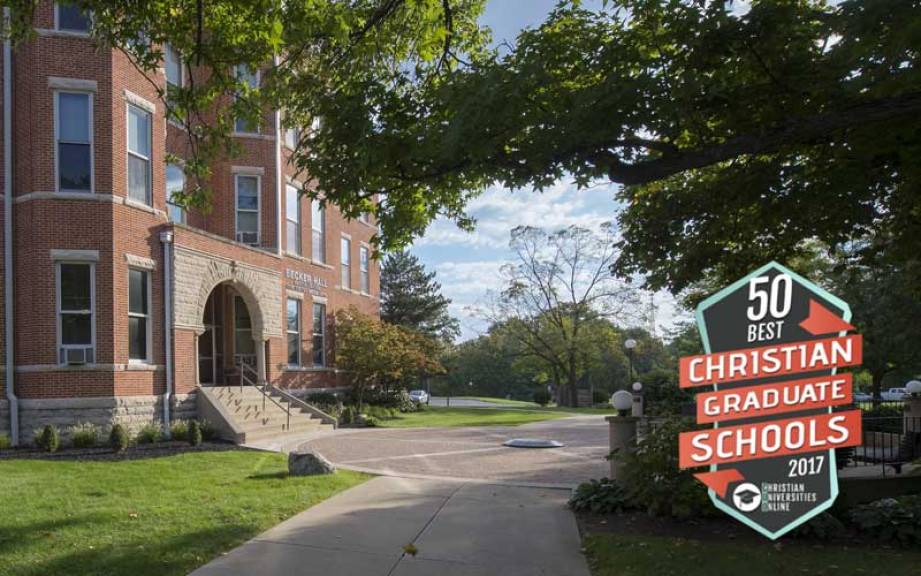 FOR RELEASE: Friday, October 14, 2016
Huntington University has been ranked #44 for 2017's Best Christian Graduate school in the country according to Christian Universities Online (CUO).
"Our graduate programs have experienced strong growth and now make up over 20 percent of HU's student body. We're pleased that more students are recognizing that Huntington stands ready to welcome graduate students with relevant, faith focused and academically excellent programs," stated Dr. Ann McPherren, vice president for strategy & graduate/adult programs / professor of business and economics.
CUO's ranking seeks to highlight intentionally Christian Graduate Schools that excel in categories of personal attention to their students, selectivity, readily available financial aid and overall student satisfaction. CUO strives to be a trusted resource for students and their parents in deciding which school to attend.
CUO's methodology for this ranking began by collecting all members or member eligible schools of the Council for Christian Colleges & Universities (CCCU) that offer graduate degree programs. They then collected data for two categories, number of graduate degree programs and average graduate student tuition and fees for an academic year. Both of these data points were collected from the National Center for Education Statistics (NCES) site, College Navigator. CUO does believe, however, that publicly available data for Christian graduate schools is severely lacking. The organization is aiming to improve upon the number of data points by collecting them directly from each of the eligible institutions for future rankings of graduate schools.