HU ranked in Washington Monthly's America's Best Colleges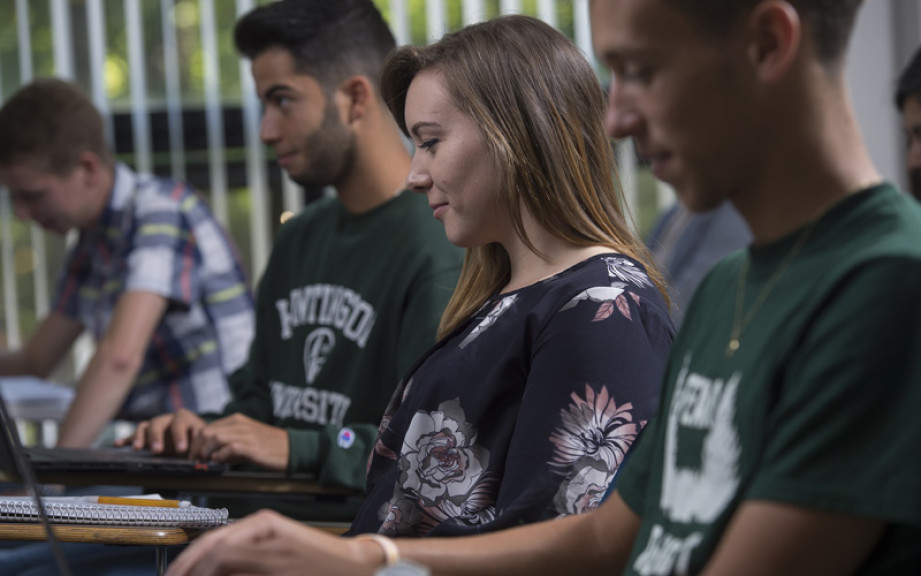 FOR RELEASE: Wednesday, October 19, 2016
Huntington University has been ranked #37 in the National Universities – Bachelors category of the 2016 Washington Monthly College Rankings. HU also locked in the #111 spot on the "Best Bang for the Buck – Midwest" list.
Since 2005, the Washington Monthly has released an annual College Guide and rankings, where they rate schools based three criteria: 1) social mobility (recruiting and graduating low-income students), 2) research (producing cutting-edge scholarship and Ph.D.s), and 3) service (encouraging students to give something back to their country).
"This ranking is an honor for the entire university community. It's a testimony to the good work of our faculty and the commitment that our student body has to their own success. We are especially thankful to be included in the 'best bang for your buck' category, we believe what we offer is a good value so we appreciate having that affirmed," stated Daniel Solms, vice president for enrollment management & marketing.
Washington Monthly's "Best Bang for the Buck" rankings contains a list of schools that help non-wealthy students attain marketable degrees at affordable prices. It includes all four-year colleges featured in its main rankings instead of just a smaller number of colleges that met a number of performance criteria. It allows all colleges' performances to be compared to each other, which is useful for students and their families as they look at different colleges. The five measures used in the rankings include the student loan default rate, graduation rate, graduation rate performance, percent of Pell Grant students and net price of attendance. Colleges receive a score from zero to 15 points by adding together the scores on all five of the measures. Colleges that receive the same score are ranked by the net price of attendance.