HU releases fall 2015 enrollment numbers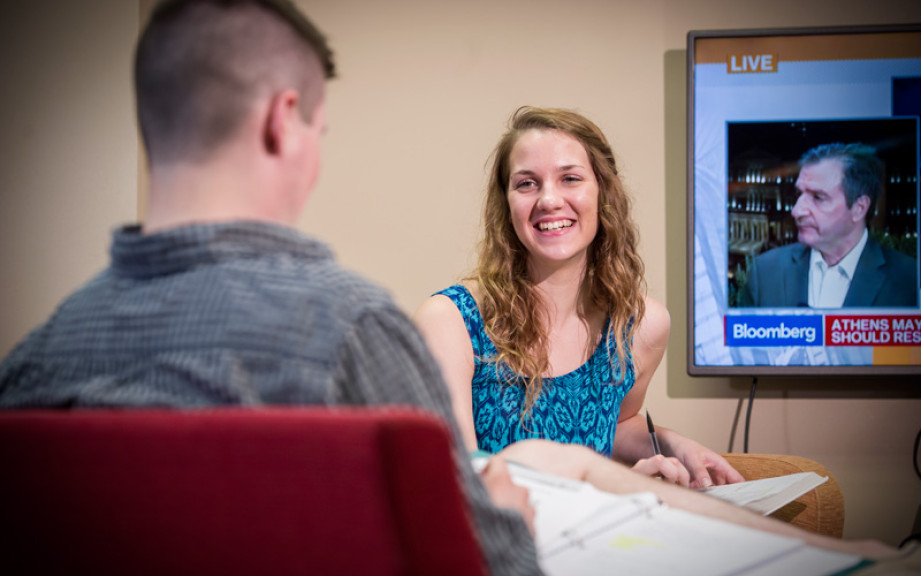 FOR RELEASE: Friday, September 18, 2015
The official numbers have been released for fall 2015 enrollment at Huntington University. It is the largest enrollment over the past five years, with a 5 percent increase from 2014.
The numbers are as follows:
Residential Campus Undergrads – 934
Graduate Students – 261 (+126 from 2014)
Total Enrollment – 1273 (+64 from 2014)
"We are thankful for the students who have chosen to join the Huntington University community," said Daniel Solms, vice president for enrollment management & marketing. "It's a privilege to be able to speak into the lives of our undergraduates as they develop and partner with our graduates as they work toward their goals. It's the largest enrollment of the last five years for Huntington University. I am happy for the faculty and staff who have worked very hard to help us reach this goal."
There also are 47 international students, which is an increase from 38 students in 2014. With the launch of the Haupert Institute for Agricultural Studies, there are 16 agribusiness majors, 12 of which are first-time freshmen. Another area to note is that there are 32 new students in the Doctorate of Occupational Therapy program for a total of 64 students.
The growth in the Graduate programs was fueled by second entering class of doctoral Occupational Therapy students, the development of the Master's in Organizational Leadership and the launch of the Townsend Institute.
"We are pleased with the record enrollment in the Graduate and Professional Programs division of the university," said Dr. Ann McPherren, vice president for strategy & graduate/adult programs / professor of business and economics. "It's rewarding to see adult students taking advantage of the excellence and value offered in our graduate and degree completion programs. Whether face-to-face, online or hybrid in format, HU's programs offer students faith-based, high-quality education."