HU to add international and development studies major and refugee studies minor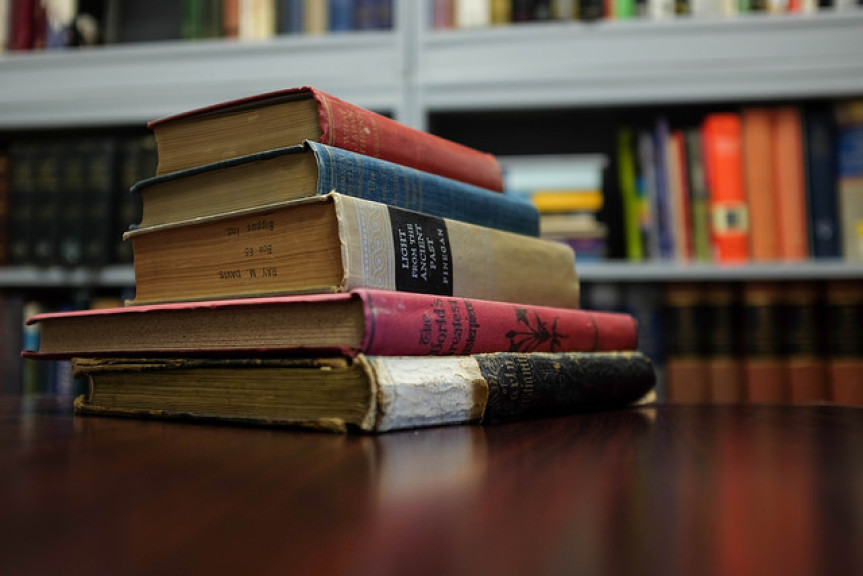 FOR RELEASE: Thursday, March 24, 2016
Huntington University's Department of History is continuing to expand its offerings for the fall of 2016. An international and development studies major and a refugee studies minor will be offered this fall. This follows the department's announcement of the addition of a museum studies minor, also to begin this fall.
The international and development studies major is an interdisciplinary major that aims to produce responsible and ethical scholars and practitioners who can impact communities for Christ at the local or global levels.
"The introduction of a refugee studies minor and the new agriculture majors at Huntington University provide an appropriate number of specialist interdisciplinary courses to develop this program," said Dr. Tim Smith, professor of non-western history. "In recent years, interdisciplinary majors with a focus upon global problems concerning the relationship between development, economics, government, the environment and transnational crises have begun to flourish. To this end, the 'Journal of Global History' was established in 2006 by Cambridge University Press to explore comparative global change."
The international and development studies major will enable students to develop high-order transferable skills concerning critical analysis, problem solving, cultural awareness and lateral thinking, which will equip them for work in non-governmental organizations, peace studies programs, educational settings and further post-graduate studies.
"A Christian university, by its very nature, is uniquely placed to offer innovative teaching on globalization, social orders, societal and non-societal structures (tribalism, anarchism, etc.), with a special focus upon individual and community identities, transnational conflicts, the role of the church, migration and refugee issues," Smith said. "In addition, considering the growing number of Christian aid organizations, it is appropriate for a Christian university to challenge its consumers (about whether it is appropriate to give money to charities, fund missionaries, etc.) in an effort to question the effectiveness of hard intervention (governmental players) vs soft intervention (non-governmental players) and understand the increasingly controversial and complex nature of global governance and bio-politics."
The refugee studies minor seeks to address a young and growing interdisciplinary academic field by combining political science, development studies, international relations, human geography, peace studies, sociology etc. There are a number of programs in the UK, Australia and California, but few elsewhere.
"In the past, academia has been too content to study such topics within traditional departmental silos," Smith said. "However, there is a growing international trend for critical analysis of such topics within interdisciplinary programs. This reflects the nature of the many complex multi-layered paradigms that challenge contemporary society."
A new course in political science, PS171: Development and Sustainability, will be offered in the fall of 2016 to accompany the addition of the new major and minor. This course examines the various political, economic, cultural and environmental factors that are critical to sustaining healthy, vibrant communities. Through various case studies, students will explore factors that result in community deterioration and ultimately dispersal of human populations. The course is intended to develop practical skills and academic competencies for further academic and professional work in international affairs, immigrant and refugee studies and community development.
For more information about Huntington University's Department of History, go to www.huntington.edu/history-and-political-science.