HU to celebrate National Agriculture Day with Feed a Farmer event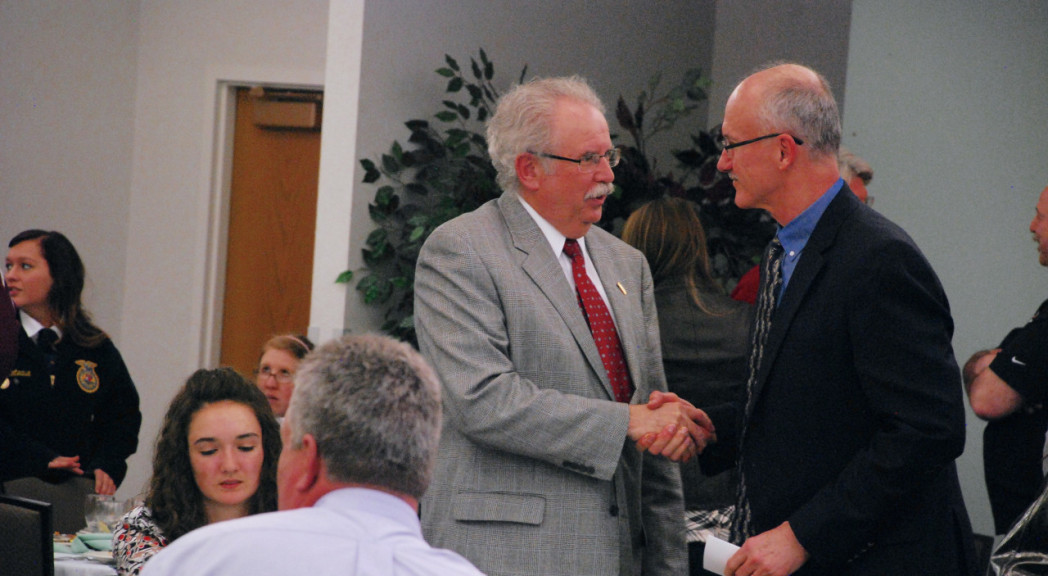 FOR RELEASE: Friday, March 4, 2016
On March 15, Huntington University and The Haupert Institute for Agricultural Studies will celebrate National Agricultural Day by hosting its 3rd annual Feed a Farmer event.
"We at Huntington University's Haupert Institute for Agricultural Studies look forward to providing local farmers and agribusiness people an opportunity to come together to celebrate agriculture. We feel privileged to honor those who work hard to feed the world," said Dr. Raymie Porter, director of the Haupert Institute for Agricultural Studies.
For this year's event, Huntington University is pleased to announce that farm equipment authority "Machinery Pete" Greg Peterson will be speaking at three different sessions.
As the most trusted name in farm equipment, Peterson has been researching and tracking machinery auction prices since 1989. He serves as the multimedia equipment contributor for Farm Journal Media and is the founder and principal of Machinery Pete, LLC. Machinery Pete's price database of more than 500,000 prices is sourced through firsthand data and a curated network of more than 950 auction firms. In addition to Peterson's proprietary content for Farm Journal, the company publishes the annual "Classic Tractor" and "Annual Auction" price guides, the Quarterly Used Values Index report for the financial community and produces the weekly Machinery Pete TV program distributed on RFD-TV.
"Greg Peterson is a very reputable and well known expert on machinery sales and trends. Having Greg on campus to share his findings first hand is a great opportunity for our area farmers. It's fitting to have him on campus for this event as we celebrate National Ag Day," stated Nate Perry, assistant vice president of enrollment.
Huntington University is extending an open invitation for the 1 p.m. session in the Zurcher Auditorium of the Merillat Centre for the Arts. Registration for this free session begins at 12:30 p.m. with lunch available for purchase in the Habecker Dining Commons starting at 11:30 a.m. For more information, please visit, huntington.edu/agriculture.