HU competes for $100,000 STANLEY grant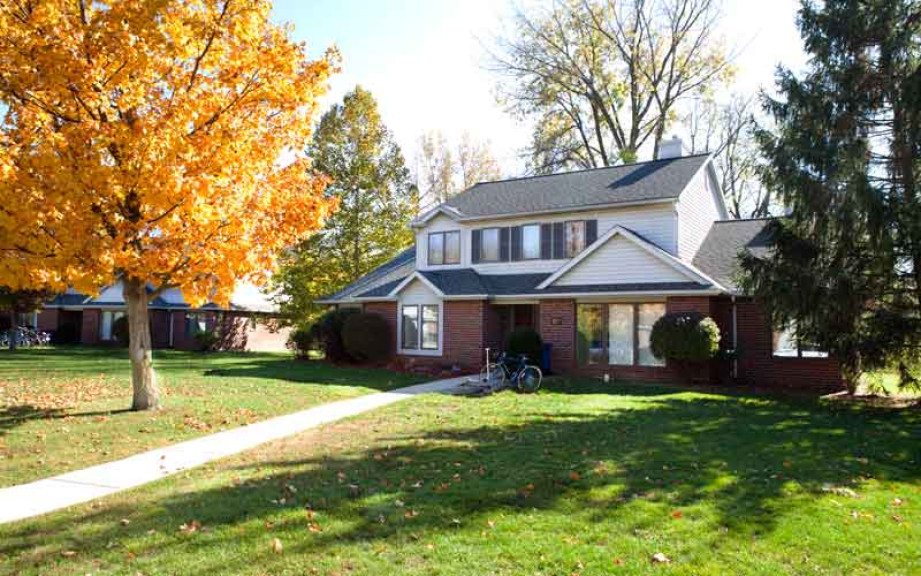 FOR RELEASE: Tuesday, January 20, 2015
Huntington University is competing for a $100,000 grant from STANLEY Security to upgrade the fire protection system in Forester Village apartments.
Built in 1989 and 1990, Forester Village is a set of apartments on the edge of campus that provides more than 60 juniors and seniors with an apartment setting while still remaining a part of the campus community. Each building houses 12 to 16 students in three to four apartments.
Greg Smitley, HU's vice president for finance and treasurer, said Forester Village has smoke detectors in the individual units but not a centralized fire monitoring system. He explained that once smoke detectors are activated, someone has to hear the alarm and call the fire department, which adds a few additional seconds to the response time of the fire department.
"It is not unsafe," Smitley said, "but if we had the resources, we would like to take the next step and make it even safer for our students, especially given the fact that there are stoves in those units which, theoretically, elevates the potential risk of fire."
The STANLEY Security TOGETHER FOR SAFER SCHOOLS Grant is a program launched in 2013 by STANLEY Security to help make schools more secure by providing security products and services, while helping to spread awareness for school safety and security.
Through public voting, U.S. colleges and universities can win consultative services, products, solutions, and/or installation from STANLEY Security. The top two schools with the most votes in each size category will receive grants toward improving campus safety and security.
The voting period is open now and ends Feb. 13. Three methods are available to vote for HU:
1. To vote online, visit stanleysaferschools.com/Vote/ID/hunting, enter your email address, and click "vote"
2. To vote via text message, text "hunting" to 334455
3. To vote via Twitter, tweet using #hunting and #STANLEYSecurity.
In HU's STANLEY Security grant nomination, Adam Skiles, the university's director of information & technology services, wrote, "The safety and security of members of the Huntington University Forester community are the primary concerns of the campus leadership, as evidenced by our No. 2 ranking as safest campus in Indiana by StateUniversity.com."
---
Media contact: Adam Skiles, director of information & technology services, (260) 359-4130, askiles@huntington.edu
Additional contact: Greg Smitley, VP for business & finance, (260) 359-4002, gsmitley@huntington.edu
Additional contact: Heather Barkley, director of communications, (260) 359-4129 and hbarkley@huntington.edu
---