HU to host 11th annual High School Art Exhibit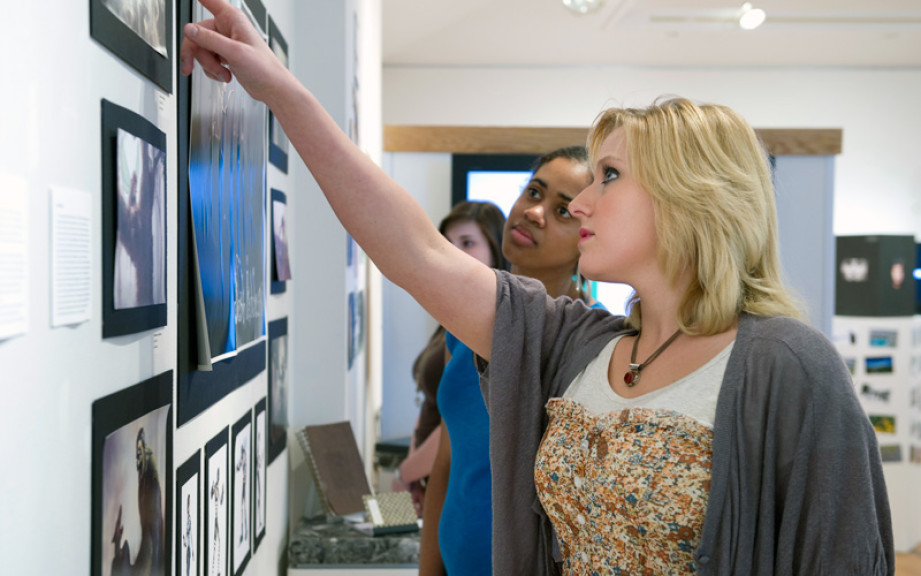 FOR RELEASE: Friday, January 29, 2016
The Huntington University Art Department is hosting its 11th annual High School Art Exhibit from Feb. 4 through 16.
"This annual show allows area high school students an opportunity to exhibit their work in a professional setting where it can be observed by the public," said Barb Michel, associate professor of art. "It also gives us a chance to acknowledge the work of area art teachers who aren't recognized enough for their hard work and constant encouragement of creative endeavors."
The show is judged by the department's faculty and cash prizes will be awarded to students with winning artworks. This year's awards reception will be held in the Robert E. Wilson Gallery in the Merillat Centre for the Arts on Feb. 6 from 6 p.m. to 7:30 p.m., which is open to the public.
In 2015, 12 high schools were represented in the show, featuring over 100 works of art. The department hopes to have similar results this year. The show gives Huntington University students the opportunity to receive hands-on experience running an art exhibit.
"HU's art education students are instrumental in the success of the show," Michel said. "They help organize and market the show, as well as arrange/hang the work in the gallery and distribute awards at the reception. It gives them a good idea of what goes on behind the scenes of student art exhibits. A number of our HU art education alumni return to the show with work created by their own students."
The Robert E. Wilson Gallery is open weekdays from 9 a.m. to 5 p.m., before and after all Merillat Centre performances, and by appointment.