HU to Partner in Summer Cross-Country Class Experience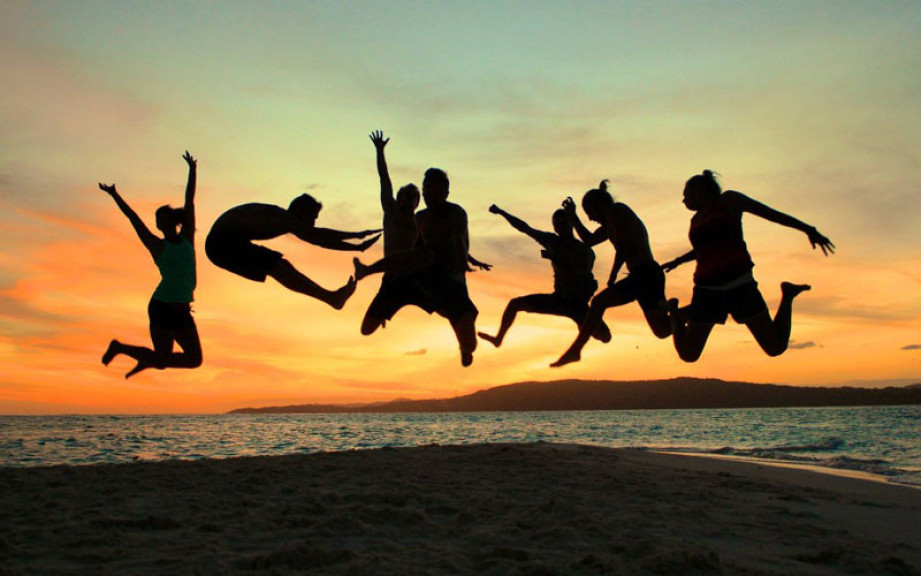 FOR RELEASE: Friday, May 20, 2016
Huntington University, along with The Young Philanthropists, a Pennsylvania-based nonprofit founded by Matt Friedlund (HU class of 2010), will offer a summer Adventure Class where students travel the United States, sometimes via foot or bicycle, and work jobs or earn college credit.
The mission of The Young Philanthropists is to make traveling the world an accessible way to educate – for college, for careers and for moving toward world peace. The Young Philanthropists have set up routes around six continents, making travel safer and less expensive. Along the way, students will do service projects – everything from manual labor to marketing to event planning – for different types of nonprofits and community organizations, as well as take college courses.
"Huntington University did a great job in supporting my intense curiosity about the world," stated Friedlund. "It's cool to be working with some of my former professors to pursue a truly global college education for every student. It goes back to HU's core philosophy: if we're to have solid ideas about Christ, scholarship and service in the world, we should also understand the world and the people in it. Today, most people recognize that we need to actually interact with people and places to truly understand them."
Students have a choice of taking either a philosophy class taught by Friedlund or a writing / poetry class taught by Dr. Del Doughty, Huntington University associate dean for academic affairs / professor of English. While on the trip, students will have full access to Wi-Fi and will be able to complete their coursework online, as well as interact one-on-one with faculty.
Friedlund is hoping to use footage and interviews from the trip in the lectures for his online class, "What Makes A Life Worth Living?" Friedlund's goal is to bring the people and places from around the continent to the classroom in a similar format as Udemy, CourseRA, or other opencourseware sites. The difference is that Adventure Classes are recognized by regionally accredited institutions like Huntington University.
"Matt is leveraging the mobility of technology, returning us to an earlier time when professors and students walked together. Moving side-by-side with students changes the dynamics of the relationship and enables both parties to open up. It also gets subjects like poetry and philosophy out into the world, where they belong," stated Doughty.
The U.S. Adventure Class route will be approximately 2,000 miles in length and will start in Portland, Oregon, on July 1 and conclude in Savannah, Georgia, on August 21. The Adventure Class will make a stop in Huntington, Indiana, on July 17-18. If students cannot commit to the entire trip, they may join the class at selected sites along the way.