Huntington University celebrates 120th commencement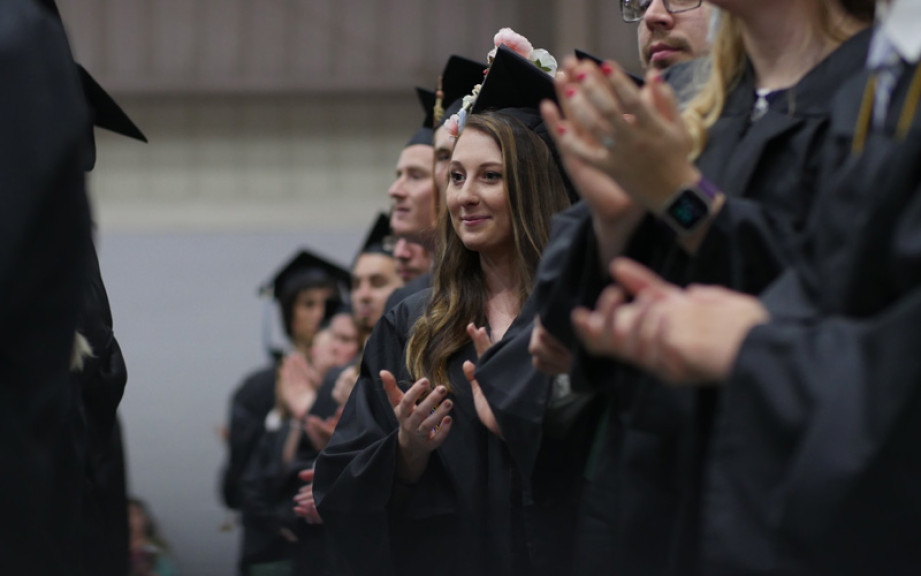 FOR RELEASE: Tuesday, May 22, 2018
On Saturday May 19, Huntington University honored 324 graduates during its 120th Commencement ceremonies.
This year marked the first year of graduates from the Huntington University Haupert Institute for Agricultural Studies. Huntington University also awarded 41 Master of Arts degrees, 13 Master of Business Administration degrees, 52 Bachelor of Arts degrees, one Bachelor of Music degree, 148 Bachelor of Science degrees, 20 Bachelor of Science in Nursing degrees, 13 Bachelor of Social Work degrees, and four Associate of Science degrees.
The Commencement speaker was Daniel S. Wolgemuth, D.H.L., president and CEO of Youth For Christ USE and he challenged students with his message "Tightening Our Grip on What is Good." Huntington University also conferred an honorary doctorate degree to Mr. Larry Lance, CEO of Youth For Christ of Northern Indiana.
"Our 120th Commencement was a joyous event where we celebrated the success of our students in completing their degrees. Graduation is a major accomplishment that represents the hard work and perseverance of our students, but also the sustained support of parents, families, and Huntington University faculty and staff. It is a great achievement for all of us," stated Dr. Michael Wanous, Vice President for Academic Affairs and Dean of the Faculty. "It is always hard to see our talented students leave HU but we are proud of them and look forward to seeing all the amazing things that they will accomplish in the future."
Huntington University is a comprehensive Christian college of the liberal arts offering graduate and undergraduate programs in more than 70 academic concentrations. U.S. News & World Report ranks Huntington among the best colleges in the Midwest, and Forbes.com has listed the university as one of America's Best Colleges. Additionally, Princeton Review has named the institution a "Best Midwestern College." Founded in 1897 by the Church of the United Brethren in Christ, Huntington University is located on a contemporary, lakeside campus in northeast Indiana. The university is a member of the Council for Christian Colleges and Universities (CCCU).