Huntington University Helps Harrison Students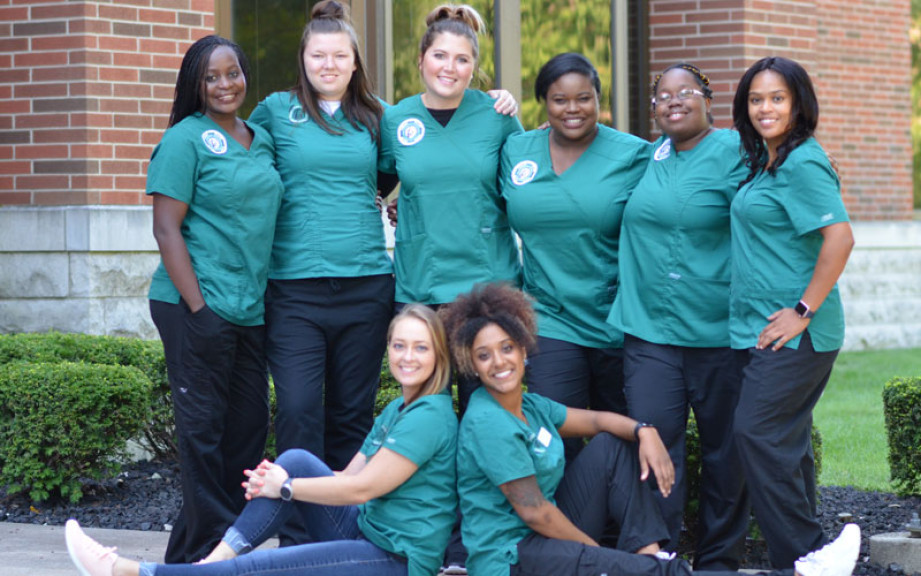 FOR RELEASE: Monday, September 24, 2018
On Wednesday, September 26, and Thursday, October 4, Huntington University Admissions and the HU Department of Nursing will co-host a special visit day for former Harrison College nursing students. This event will be tailored to those individuals looking for transition opportunities due to the recent closing of Harrison College.
The event will include a tour of the HU nursing facilities, a meet-and-greet experience with the nursing faculty and staff, a campus tour, and a Q&A panel with former ITT nursing students who went through a similar transition in 2016.
"I was extremely nervous to try another school again after all the heartache I had been through with the previous schools," said Victoria Stech, former ITT student who transferred to HU's Nursing Program in 2016. "It was hard to let go and trust another school with my education. However, the staff at Huntington University made me feel so welcome and so at home right away. I knew that I could trust them with my future. They worked really hard to help me transition into their nursing program, and they continue to help me fulfill my dream of becoming a registered nurse. I always leave campus with a smile on my face and with joy in my heart knowing that I made the right decision when I chose to continue my education with HU." Stech will graduate from Huntington University with her BA in Nursing in 2020.
This special visit event will allow those interested to discuss credit transfer options, admissions requirements, and program specifics with HU experts.
"Huntington University offers a bachelor's of science in nursing (BSN) degree incorporating the theories, knowledge, and practice of nursing with a liberal arts education. Students will have the opportunity to continue the pursuit of their professional goals in high-fidelity simulation suites and labs," said Margaret Winter, Ed.D., RNC, interim director of nursing. "Knowledge and skill learned in the academic environment will be transferred into practice through clinical experiences in healthcare institutions."
With a 100 percent job placement rate for nursing students, Huntington University is ideally positioned to help all displaced Harrison College nursing students continue their path to success in the health care industry.
Huntington University offers more than 70 majors on the main campus that include popular programs like nursing, education, business and animation. HU also offers online programs as well as accelerated five-week courses (one night per week in Huntington) for those interested in business, ministry and psychology. Online and accelerated programs start every five weeks.
Financial aid also is available depending on a student's chosen program. Huntington University offers several financial aid opportunities including grants, academic awards and work study programs.
To learn more, contact HU's transfer student liaisons Nick Harmsen (Huntington campus) at nharmsen@huntington.edu, (260) 359-4037 or Mel Winans (online & accelerated programs) at mwinans@huntington.edu, (260) 359-4254.