HU's Columbia City Professional Programs classes make a move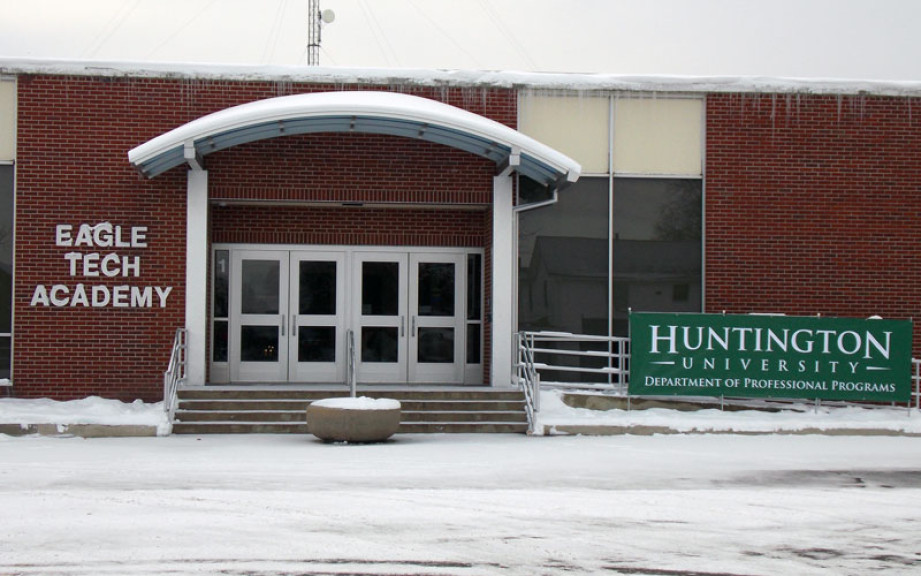 FOR RELEASE: Monday, January 18, 2016
Students enrolled in Huntington University's Columbia City Professional Programs classes are now meeting in a new location. Classes will now be held in the Whitley County Community School Administration Offices and Eagle Tech Academy. The new location is 107 North Walnut Street, Columbia City.
After leasing classroom and office space at 220 Frontage Road for the last few years, a partnership with Whitley Schools developed and the opportunity arose for the university to lease space from the school in the evenings.
"We are always looking for ways to connect with the community so we were excited about this opportunity to partner with Whitley County Community Schools" said Julie Goetz, director of Graduate and Professional Programs. "It has been an extremely positive collaboration. WCCS has been very welcoming to the HU faculty and staff, as well as our professional program students."
The first classes in the new location were held on January 12.
For more information about Huntington University's Professional Programs, call (800) 600-4888.