HU's Occupational Therapy programs successfully progressing through accreditation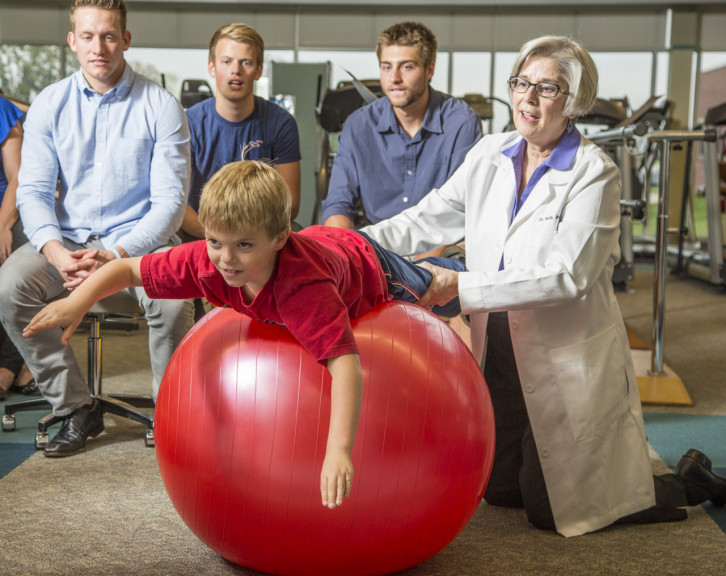 FOR RELEASE: Thursday, April 28, 2016
Huntington University's Occupational Therapy programs are successfully progressing through the national accreditation process by the Higher Learning Council and the Accreditation Council for Occupational Therapy Education.
Both the doctorate of occupational therapy (OTD) and the occupational therapy associate (OTA) programs are approved by Higher Learning Council to confer the designated degrees of doctorate and associate of science. The Accreditation Council for Occupational Therapy Education has most recently granted full accreditation of the doctorate degree for the maximum of seven years. The associate degree which is slated to start this fall now has candidacy status which allows for admissions to begin.
"Creating the next century of occupational therapy practitioners is essential to meeting the health and wellness demands of our local, regional and global societies," said Dr. Ruth Ford, OTD program director. "The first graduating class of 2017 begins the second century of the occupational therapy profession. Huntington's programs are unique in that research, hands on clinical experiences and global outreach is embedded in the curriculum."
The OTD program started in fall semester 2014 with a cohort of 32 students from across the country as well as locally. Each year another cohort of 32 is started in August. The OTD program is eight semesters and is held on the Parkview Randallia campus in Fort Wayne, Ind. The OTA program is a combined associate degree and bachelor of health science degree held on the main campus in Huntington, Ind. Graduates from the occupational therapy associate's program will have options to enter the workforce or pursue additional master or doctoral work to become an occupational therapy practitioner.
For more information pertaining to HU's OTD program, visit www.huntington.edu/graduate/occupational-therapy or contact admissions at graduate@huntington.edu or (800) 600-4888.