HU's undergraduate online programs ranked #10 in the U.S. by Christian Universities Online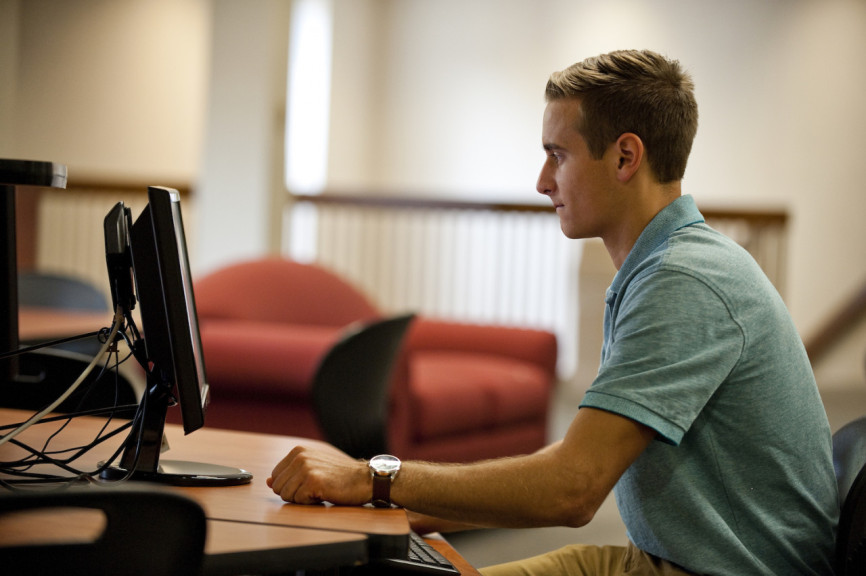 FOR RELEASE: Wednesday, April 13, 2016
Christian Universities Online has recognized Huntington University as one of the top undergraduate online Christian colleges and universities for 2016. HU is ranked No. 10 on the list of 50 schools.
HU offers online bachelor degree programs in organizational management, accounting, business administration, criminal justice, human resource management, marketing, not-for-profit leadership, nursing (RN to BSN), psychology, and social work.
"We're pleased that our commitment to student service and high-quality programs has been recognized. It's essential that students who are seeking opportunities to study in a faith based environment have good options in online programs," stated Ann McPherren, vice president for strategy & graduate/adult programs.
Focusing on schools that have more to offer when it comes to online degrees, the ranking seeks to highlight faith-based institutions offering some of the best online undergraduate degree programs available. The methodology behind the ranking began with schools that are members or member eligible of the Council for Christian Colleges and Universities (CCCU). Christian Universities Online then ranked each school using the number of fully online undergraduate degree programs and the average tuition cost. Each category received a standardized score and were weighted equally. The standardized scores were then summed to produce this ranking.
Huntington University also offers three fully online graduate programs with master's degrees in missions, global youth leadership and pastoral leadership. The university also has two graduate programs that include online and face-to-face components with a master's in youth ministry leadership and a Master of Education degree. In addition to the fully online bachelor's and master's degree programs, online undergraduate courses are offered to traditional undergraduate students during the summer months.
In the fall of 2015, HU added online master's degree programs in counseling and organizational leadership through its Institute for Leadership and Counseling.
To see the entire list of Christian Universities Online's ranking, go to www.christianuniversitiesonline.org/top-50-online-christian-colleges-2016/?rank_page=5.
For more information about Huntington University's online programs, go to www.huntington.edu/online/online-for-adults.