HU's Widener wins APBA award for Best TV Investigative Report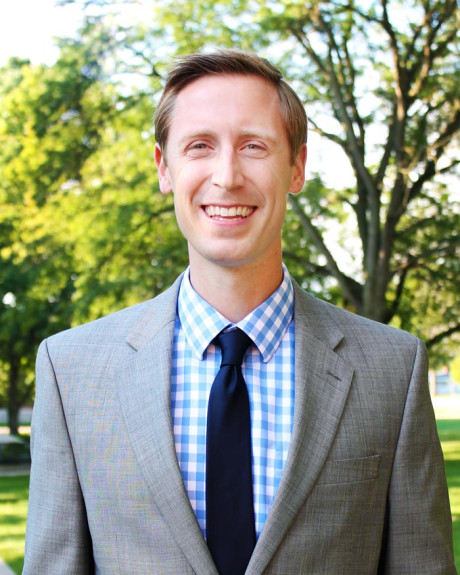 FOR RELEASE: Thursday, May 12, 2016
Adam Widener, Huntington University visiting instructor of digital media arts/broadcast fusion media, recently took home a first-place award at the Indiana Associated Press Broadcasters Association contest on April 30 for Best TV Investigative Report.
Widener won for his work with Ross Kinsey during his time at WANE-TV for "15 Finds Out: Bus Stop." They investigated the high number of drivers who disregard school bus stop arms.
In the story, Widener strapped Go-Pro cameras to the stop arms of school busses in East Allen County School District. He also followed a bus from Fort Wayne Community Schools. On the first try, his cameras captured drivers blowing through the stop arms. He also worked with the Fort Wayne Police Department to set up a sting and ticket a couple drivers, also on the first try.
As one bus driver stated in the story, it is only a "matter of time" before a child gets hit. It's a topic that resonated in the hearts of parents across northeast Indiana, with safety being of the utmost concern.
"It is an honor to be recognized by the Indiana Associated Press," stated Widener, a 2009 Huntington University graduate. "This piece combined data journalism with creative broadcast storytelling techniques. Most importantly, I'm glad this piece created awareness in northeast Indiana to this growing problem. Who knows? It could have convicted the heart of a driver and saved a life. That's the power of journalism."
Widener is an award-winning multimedia journalist whose investigative work has ignited change across northeast Indiana. He is the former 15 Finds Out reporter for WANE-TV, the CBS affiliate in Fort Wayne, Indiana. Prior to his five and a half year stint at NewsChannel 15, Widener worked as an anchor/reporter at WDTV, the CBS affiliate in Bridgeport, West Virginia. Widener's work has been recognized by the Indiana Broadcaster's Association, Associated Press and Society of Professional Journalists. His investigations have forced legislators to change a law, shut down a fake charity, exposed injustice and held the government accountable.