Leland E. Boren gifts $1 Million to Huntington University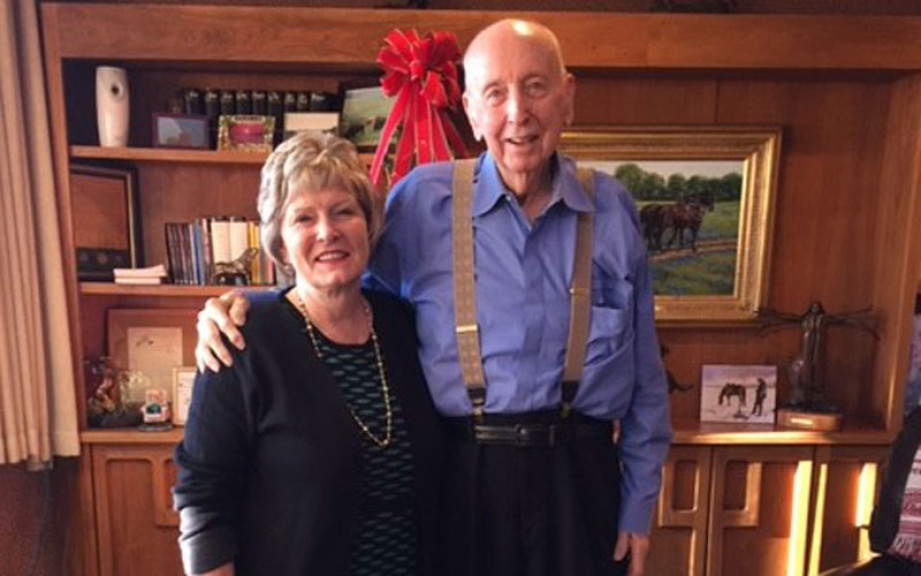 FOR RELEASE: Wednesday, January 24, 2018
Huntington University announced it has received a $1 million gift from Leland E. Boren of Upland, Indiana. The gift will support continued academic program growth in the Haupert Institute for Agricultural Studies and other initiatives described in Faith Forward 2022, HU's strategic plan.
"A gift of this magnitude enables Huntington University to remain strong as an institution focused on educating and equipping men and women to make an impact in this world for Christ," stated Dr. Sherilyn Emberton, HU President. "Mr. Boren's faithfulness to support Christian higher education reflects his long-held personal values, and continues the legacy he and his wife began many years ago of investing it forward in the lives of young people and our community."
Boren currently serves as chairman and chief executive officer of Avis Industrial Corporation, a parent company of 11 wholly-owned subsidiaries located in the United States, Mexico, Canada, and United Kingdom. He is also president of PHD, Inc., with manufacturing operations in both Fort Wayne and Huntington, as well as Germany. Boren's specific interest in the Haupert Institute for Agricultural Studies stems from his personal experience as a farmer. In 1965, the Borens established LeLaLo Farms in Upland and also maintain cattle operations in Rush Springs, Oklahoma. For 50 years these farms have been active in nature preservation and crop and animal production. Boren was also an instrumental donor for Huntington University's Ware Crop Science Production Facility.
"I believe in the mission of Huntington University and have confidence in Dr. Emberton as she leads the University into great success in the years ahead," said Boren.
Boren's generosity is well known in Indiana as he and his late wife, LaRita, have been long-time supporters of Christian higher education to help train the next generation of business, community and church leaders. In recognition of their support for higher education across the state, both were selected as members of the Indiana Academy sponsored by the Independent Colleges of Indiana (ICI). LaRita was inducted in 2008; Leland in 2011. Each has received numerous honorary doctorates from both public and private Indiana universities.