Lifespring Counseling Center awarded $48,225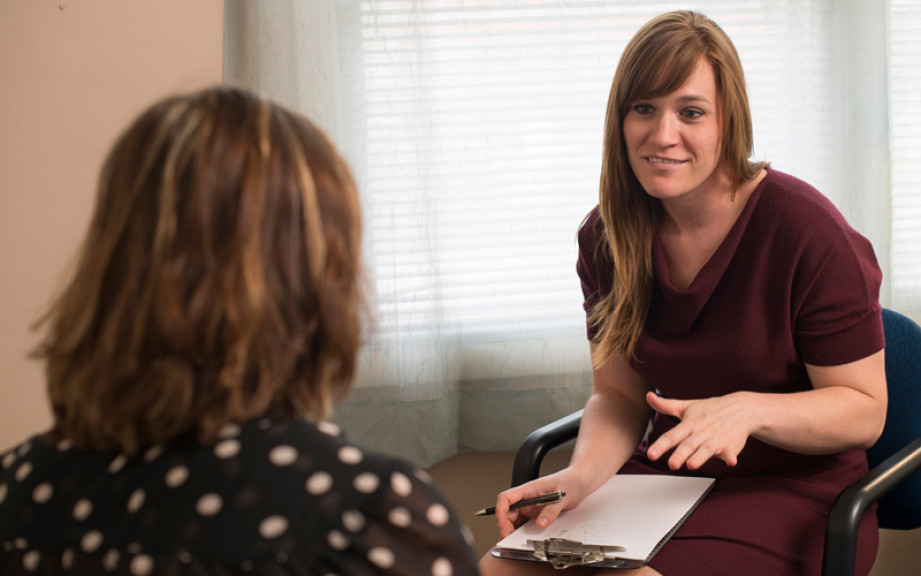 FOR RELEASE: Monday, February 1, 2016
LifeSpring Counseling Center, a fully functioning clinic operated by the Graduate Counseling Program at Huntington University, has been awarded a $48,225 grant by The Lutheran Foundation in Fort Wayne.
The funds will allow the clinic to update its recording equipment for training counselors, create two additional counseling rooms that are ADA accessible to meet increased need and to underwrite staff support for the clinic.
"We are excited about the generous grant we have received from The Lutheran Foundation," said Dr. Jerry Davis, clinical director for LifeSpring Counseling Center and director of the Graduate Counseling Program. "The Building a Healthier Community grant matches the mission and vision of LifeSpring Counseling Center. The grant funds will serve to improve our facilities and our ability to perform professional supervision and training. LifeSpring currently is serving around 80 clients from Huntington and surrounding communities."
LifeSpring Counseling Center has offered a low/no-fee comprehensive counseling clinic to people in Huntington and surrounding communities since September 2009. The University has operated the Huntington clinic as a way to train graduate counseling students, while offering a valuable resource to the community. LifeSpring expanded into Fort Wayne in 2014.
The clinic wishes to expand its capacity by 30 percent to serve clients by investing additional resources in experiences for graduate students who are on the path to become licensed mental health counselors.
Students near the end of their training conduct individual, couple, family, and group counseling under supervision by University faculty. All sessions are recorded and videotaped to ensure quality supervision and excellent care to the client. Each student seeing clients in the clinic receives weekly individual and group supervision that exceeds state licensure requirements. All faculty supervisors are trained at the master's level or beyond, are licensed and are practicing counselors.
Through this grant, The Lutheran Foundation is investing in Huntington University to work to alleviate the dire need for low cost mental health services today and the increasing need for faith-based licensed mental health providers tomorrow. The grant addresses short- and long-term mental health issues facing the community. Together, the organizations will both provide counseling services and prepare and educate the next generation of skilled, committed counselors.