Madison Riley receives American FFA Degree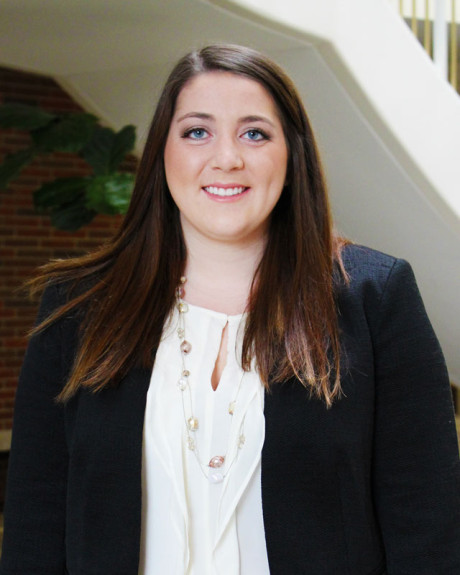 FOR RELEASE: Thursday, October 5, 2017
The Haupert Institute for Agricultural Studies has announced junior Madison Riley, an AgriManagement and AgriMarketing major from Goshen, Indiana, will receive the American FFA Degree from the National FFA Organization at FFA's national convention in October.
"FFA has been an influential part of my life. Through FFA I learned the many leadership skills that have shaped me into the woman I am today. It is an honor to have been chosen as a recipient of the highest honors awarded by FFA. I am thankful to have been a part of this organization that has truly impacted my life," stated Riley.
The American FFA Degree is awarded to members who have demonstrated the highest level of commitment to FFA and made significant accomplishments in their supervised agricultural experiences. The American FFA Degree is awarded at the National FFA Convention & Expo each year to less than 1 percent of FFA members, making it one of the organization's highest honors. In addition to their degree, each recipient receives a gold American FFA Degree key. The top American FFA Degree recipients from each state may also be nominated for an American Star Award.
Some of requirements to earn the American FFA Degree include receiving the State FFA Degree; completing and maintaining records to substantiate an outstanding supervised agricultural experience program through which the member has exhibited comprehensive planning, managerial and financial expertise; possessing a record of outstanding leadership abilities and community involvement; and participating in at least 50 hours of community service from at least three different community service activities.
"Madison came into the program already having achieved much in FFA, as evidenced by her receiving this honor. She has further distinguished herself during her time at HU. She has truly been an advocate for agriculture and for FFA, and an ambassador for the Haupert Institute," stated Dr. Raymond Porter, Director of the Haupert Institute for Agricultural Studies. "Whenever HU is involved in FFA events, Madison has been quick to step up to serve. Several of the new initiatives on campus have her fingerprints all over them. She has helped establish and lead the Collegiate Farm Bureau Chapter at HU. She was instrumental in bringing HU into partnership with Agriculture Future of America, as a platform for students to expand their horizons for future careers in agriculture. And she has served as a Student Representative on the Agriculture Advisory Committee for HU, providing valuable insights from a student's perspective to advise those leading the ag program. Madison is truly deserving of this award and we are proud of her."
The Haupert Institute for Agricultural Studies opened in the fall of 2015 and promotes a Christian perspective on agriculture, which recognizes the responsibility to be good stewards of God's creation and to examine questions of sustainability and justice. The institute is intended to help meet the growing need for agriculture professionals and offers eight concentrations in agribusiness as well as an agricultural education degree. For more information on the Haupert Institute, please visit www.huntington.edu/agriculture.