Martin co-organized Katherine Mansfield and the "Blooms-Berries" conference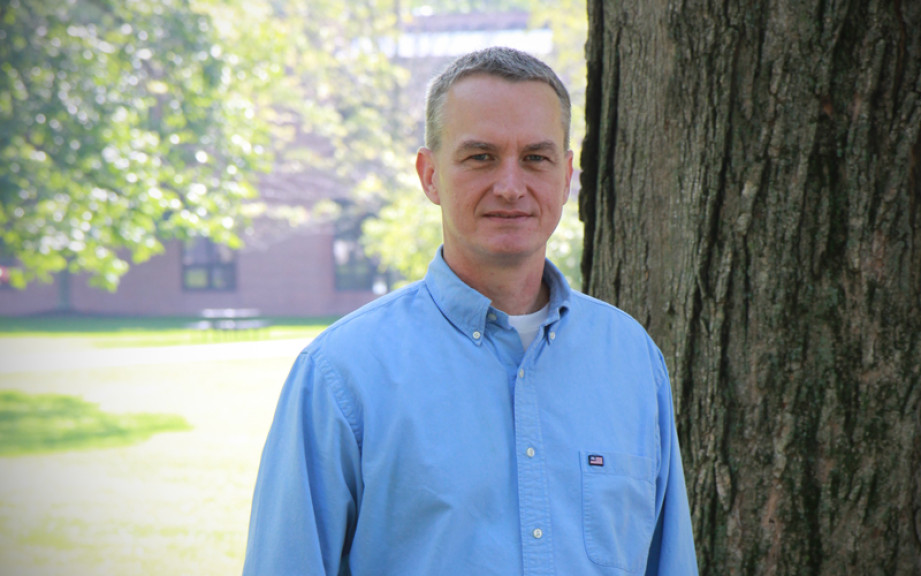 FOR RELEASE: Wednesday, June 3, 2015
Dr. Todd Martin, professor of English, co-organized a conference titled, "Katherine Mansfield and the 'Blooms-Berries'" focused on celebrated short story writer Katherine Mansfield at the Newberry Library in Chicago, Illinois. The event took place on May 28-30.
The Katherine Mansfield Society hosted the conference. It drew scholars from the United States, United Kingdom (England and Ireland), Canada, New Zealand, China, India, Brazil and Slovakia.
"Interest in Katherine Mansfield has grown considerably in the last decade, especially in the United Kingdom and Mansfield's birthplace, New Zealand, but it is only now burgeoning in the United States," said Martin. "The conference provided an opportunity for world-renowned scholars on Mansfield to gather and discuss her work with the hope of fostering a greater awareness of her significance among a wider range of U.S. scholars."
Mansfield has been linked to the fringe of literary modernism, especially among the influential Bloomsbury Group.
The conference explored Mansfield's literary and personal relationships with members of the Bloomsbury Group, specifically Virginia Woolf. The keynote address was given by Sydney Janet Kaplan from the University of Washington, author of Katherine Mansfield and the Origins of Modernist Fiction (1991) and Circulating Genius: John Middleton Murry, Katherine Mansfield, and D. H. Lawrence (2010).
A mini-exhibition of Mansfield's letters and notebooks at the Newberry Library coincided with the conference. The mini-exhibit was funded by Huntington University's President's Office. It provided context for a better understanding of Mansfield's fiction and revealed her complexity as a writer and individual. The mini-exhibit complemented the other exhibits in the East Gallery, which commemorated the Newberry career of James M. Wells, the acquirer of Mansfield's materials for the library.