Money Ranks HU Top 10 Improved School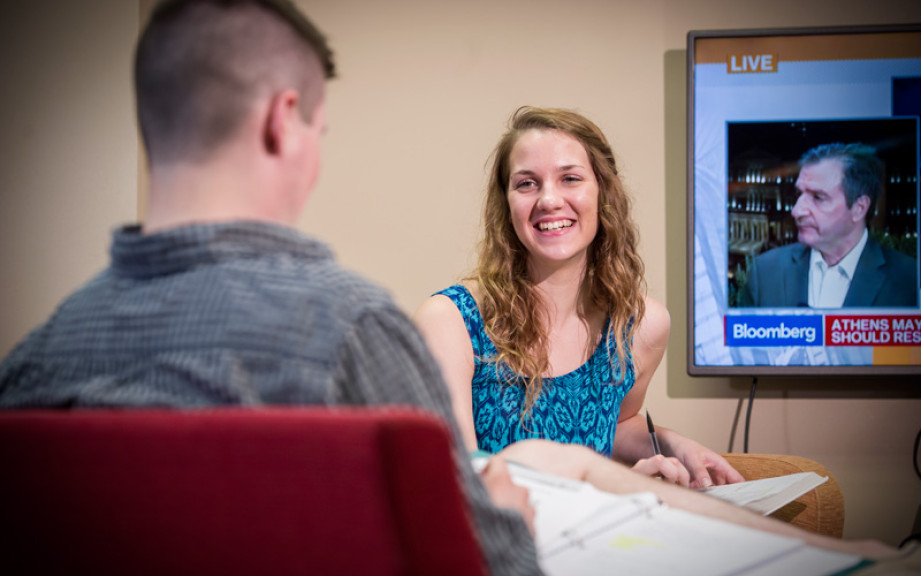 FOR RELEASE: Thursday, July 14, 2016
Money magazine announced that Huntington University has been ranked as one of the "Most Improved Colleges of 2016." HU's 2015 Best Colleges ranking was #668 but improved to a 2016 ranking of #341, climbing 327 spots. This earned Huntington University the #10 spot on the 2016 most improved list.
"We are very excited about this recognition because it highlights the exceptional value of a Huntington University education. The Money's Best Colleges ranking is based on quality of education, affordability, and alumni outcomes," stated Dr. Michael Wanous, vice president for academic affairs & dean of faculty. "Huntington University stands out for a number of reasons. Our students have a 4.2 year average time to degree completion. Ninety-seven percent of students receive financial aid, with 84 percent receiving need-based aid and 71 percent of need being met. Also, our alumni average mid-career earnings increased significantly compared to last year."
According to the Money article, each college was rated on areas like lower prices for families, higher graduation rates, and increases in average alumni earnings, to name a few. Many of the most-improved group also benefited from this year's changes to the Best Colleges methodology. Money added new data from the federal College Scorecard on student-loan repayment rates and the salaries of federal loan borrowers who are now out in the workplace. For 2016, Money also added a new metric to assess student outcomes: job meaning. Nearly all the colleges with large jumps scored comparatively high in this category, based on the share of alumni who said they felt their job was making the world a better place in a Payscale.com survey. Other noteworthy data that helped Huntington University "jump up" the list was graduates average mid-career earnings increased from $55,600 to $62,000, according to Payscale.com.