New Food Services Comes to HU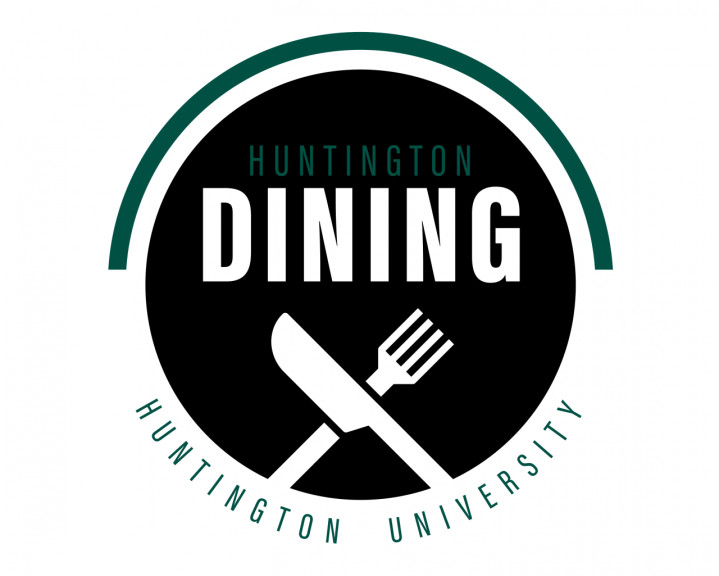 FOR RELEASE: Tuesday, July 28, 2020
HUNTINGTON, Ind. — Huntington University is pleased to announce the transition to our new dining services partner, Sodexo. This partnership will begin August 1, 2020.
"Sodexo is elated to be returning to a partnership with Huntington University," said Steve Chavira, Sodexo district manager. "Sodexo has a rich history of food service with schools in Indiana, and we are excited to be adding Huntington back into our business. Our roots in Indiana will allow us to deploy a wide web of support from other institutions, as well as our internal support team. We are excited for our new dining program and cannot wait to have students back dining with us."
Sodexo has over 50 years of industry experience. What started in 1966 has grown to a global community that impacts 100 million consumers daily. With a specific expertise in university dining, Sodexo brings an understanding of student needs and tastes; necessary attention to sustainability; collaboration and overall regard for the student experience. Sodexo promises a fresh approach to resident dining that provides continuous, all-you-care-to-eat offerings where a chef will design food-forward dishes with an emphasis on fresh, local ingredients and authentic cuisines. Highlights include Simple Servings, an award-winning approach to allergen-free dining, brick oven pizza and breakfast all day.
"I am pleased that Sodexo has agreed to be our new dining service provider," said Dr. Ron Coffey, vice president for student life. "One aspect of our Faith Forward 2022 strategic plan is to deliver a top shelf dining experience for our students. We believe that with Sodexo we can achieve this goal."
Chief Operating Officer Dr. Russ Degitz agrees, stating that Sodexo "did an outstanding job of working with us from a financial standpoint, quality standpoint and service assurances."
Safety is a top priority in the dining program at Huntington University. According to Sodexo, the precautions that guests will see as they dine on campus include
Dining team members wearing masks and gloves and practicing appropriate hand washing procedures
Additional cleaning and sanitizing of the kitchen, serving lines and dining room
Dining team members serving our guests at each station along with offering pre-packed items for grab & go
Directional/informational signage and staff monitoring to support social distancing
Plexiglass barriers added to all stations and the cashier entrance
Touchless payment and transaction POS systems
"I am looking forward to working with the members of Sodexo to continue to give HU students a top-of-the-line dining service," said Josh Wilson, vice president of HU's Student Government Association (SGA). "Students in the fall can expect a dining experience that is tailored both to the current circumstances as well as the individual needs of students. Sodexo is enthusiastic about serving the current needs of our campus and is eager to hear feedback from students."
Sodexo states its commitment to providing nutrition education support for Huntington University through efforts such as
Ensuring accurate menus and labeling that highlight nutritional information
An accessible executive chef and staff who are trained in handling food allergen requests and concerns
Continuing to market and educate on the Simple Servings, vegan and vegetarian stations in the Dining Commons
Incorporating the award-winning Mindful platform featuring menu items with strict nutritional guidelines sprinkled throughout the dining program, making it easy to identify a healthy choice
"As a global company, Sodexo brings incredible resources to the table," said Coffey. "We look forward to exploring how this new partnership will benefit HU and the broader Huntington community going forward."
Huntington University is a comprehensive Christian college of the liberal arts offering graduate and undergraduate programs in more than 70 academic concentrations. U.S. News & World Report ranks Huntington among the best colleges in the Midwest, and Forbes.com has listed the university as one of America's Best Colleges. Founded in 1897 by the Church of the United Brethren in Christ, Huntington University is located on a contemporary lakeside campus in northeast Indiana. The nonprofit university is a member of the Council for Christian Colleges and Universities (CCCU).