Nurses Now, Foresters Forever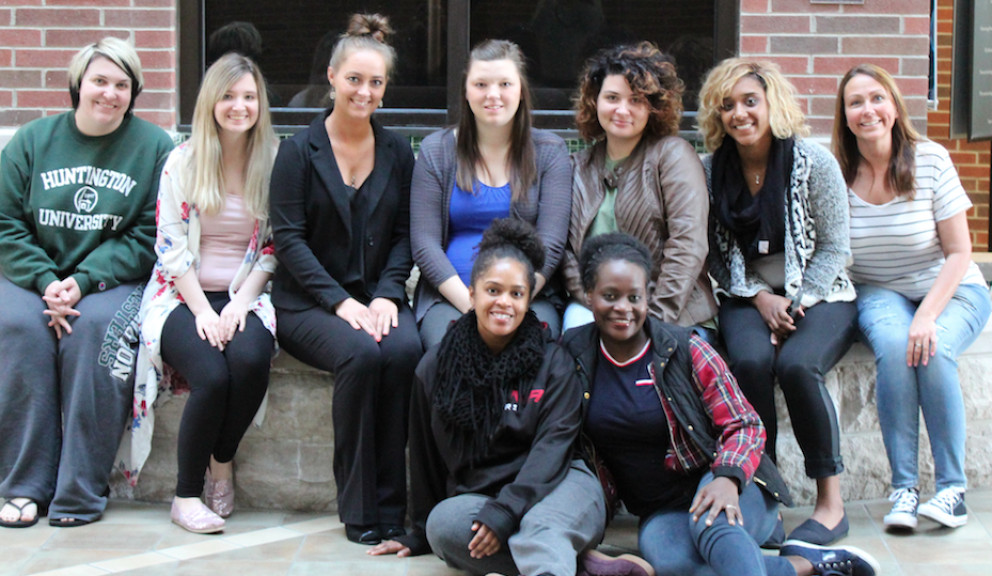 FOR RELEASE: Wednesday, May 15, 2019
Two years ago, unusual circumstances prompted a group of transfer students to become lifelong members of the Forester Family. When ITT Technical Institute closed in September 2016, Huntington University announced that it would accept transfer credits from students wanting to complete their degrees. Several former ITT Tech students who had been pursuing associate degrees in nursing decided to take HU up on its offer and enrolled in the university's Bachelor of Science in Nursing (BSN) program.
This May, nine members of the nursing graduates from the Class of 2019 will be former transfer students from ITT Tech: Elena Andorfer, Courtney Boley, Ariana Ellis, Eunice Hahn, Tammy Hamilton, Katina Kline, Daphne Musser, Karissa Oldham and Malorie Thompson.
"I can't express how happy I am that God guided my path to attend HU," said Hamilton. "I am graduating with a knowledge in nursing that I don't believe I would have received had I went anywhere else. The curriculum and instructors have pushed me to be the best new nurse that I can be, and they have given me the tools to do it. My faith has strengthened and has grown immensely, and I owe it all to HU."
While their path to Huntington University was unique, these soon-to-be grads found the same home at HU that students have cherished for over a century.
"The moment we stepped foot in the HU grounds, it felt like home, like were meant to be here," said Hahn. "I had never felt so included and as part of a community as I have in HU. In fact, we all fit in so well that one wouldn't differentiate between the original HU and the transfer students."
Professors and classmates have become family, helping one another on the rigorous journey to becoming a nurse and completing the HU degree program.
"Our professors are the most knowledgeable are highly qualified in their field of study," said Hahn. "They give us knowledge in our field but also in our faith. They genuinely care about us all and want the best for us."
"The road has been long and hard," stated Hamilton. "HU has challenged me to be the best me I can be, and there has been self-doubt and a lot of tears, but in the end, I wouldn't change anything about this journey, because I ended up here, right where I was supposed to be."