RISE & RUN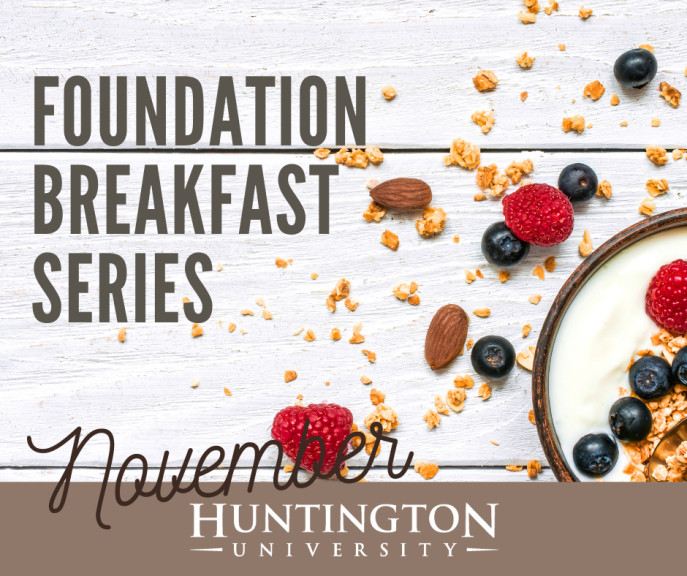 FOR RELEASE: Sunday, November 1, 2020
HUNTINGTON, Ind. — Huntington University invites the community to join us for the first Foundation Breakfast of the season. COVID-19 has limited our ability to gather in a large group, so this first breakfast event will take place via Zoom on Wednesday, November 11, 2020. The Zoom room will open at 7:45 a.m., with the program beginning at 8:00 a.m.
The speakers for this event will be the Forester track and field and cross country coaches, who will review the exceptional achievements of the 2019-2020 teams.
 To register for the November Foundation Breakfast, visit huntington.edu/FoundationRSVP. 
The Huntington University Foundation Breakfast Series is held on the second Wednesday of each month, November through April, and is open to the public. Breakfast events begin at 7:45 a.m. and conclude by 9:00 a.m.
Founded in 1938, the Huntington University Foundation exists to support the mission of the University by promoting education and fostering a synergistic relationship between the University and the Huntington County community and surrounding area. Learn more about the Foundation's history and ways to support its goals at huntington.edu/Foundation.
Huntington University is a comprehensive Christian college of the liberal arts offering graduate and undergraduate programs in more than 70 academic concentrations. U.S. News & World Report ranks Huntington among the best colleges in the Midwest, and Forbes.com has listed the university as one of America's Best Colleges. Additionally, Princeton Review has named the institution a "Best Midwestern College." Founded in 1897 by the Church of the United Brethren in Christ, Huntington University is located on a contemporary, lakeside campus in northeast Indiana. The non-profit university is a member of the Council for Christian Colleges and Universities (CCCU).