Ron Coffey Takes Reins as ACSD President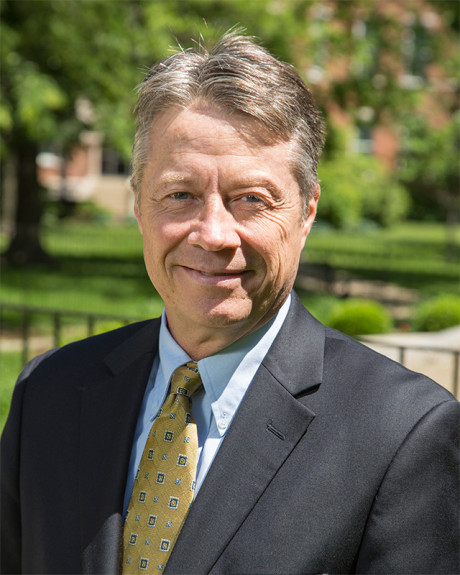 FOR RELEASE: Wednesday, July 8, 2015
Dr. Ron Coffey, vice president for student life, has assumed the role of president for the Association for Christians in Student Development (ACSD) for the next two years.
Coffey formerly served as the president-elect of ACSD for the past two years. As president, Coffey's primary responsibility will be to provide overall leadership to the activities of the association to achieve its objectives and implement its goals and policies.
"My vision for ACSD is that we continue to be a place where fresh perspectives on how to accomplish the task of Christ-centered student development can be explored," Coffey said. "It is my hope that our collaborative inquiry will lead us as professionals to better cultivate the learning and holistic development of our students. In the current climate of higher education, Christian educators have rarely been in more need of encouragement. So as we seek to motivate fellow members to do their best work, may we also find meaningful ways to inspire one another in faith and discover more fully how our faith intersects with the work to which we are called."
His goals as president include fulfilling the mission of ACSD through activities that are professionally relevant, spiritually renewing and personally meaningful, discovering new means to connect ACSD members with one another and considering ways that ACSD can serve to resource the membership in how to effectively navigate a difficult economic landscape.
Coffey's previous ACSD involvements include ACSD Regional Director; chaired ACSD Regional Conference Committee, 2000; ACSD Secretary, 1999 – 2003; CSD National Conference, Money Week; ACSD National Conference, Creative Programming; GLACUHO Regional Conference, Residence Hall Design: A Case Study; and Horizon Diversity Initiative, Independent Colleges of Indiana.
Coffey has been the Huntington University Vice President for Student Life since 2003. He is a 1981 graduate of then Huntington College and began working at Huntington in the summer of 1986 as a resident director/director of student activities.
Coffey earned a Bachelor of Science in business administration in 1981, a Master of Arts from Ball State University in student personnel administration and a Ph.D from Indiana State University in higher education leadership, administration and foundations. Coffey focused on first-year students, stress and social support in his doctoral work. He teaches program development for higher education at the graduate level and continues to lead a small group of first-year students each fall.
The mission of the Association for Christians in Student Development is to equip and challenge members to infuse their Christian faith into student development practice and scholarship. For more information on ACSD, go to www.acsd.org.