Senior visual art students' work to be featured in exhibit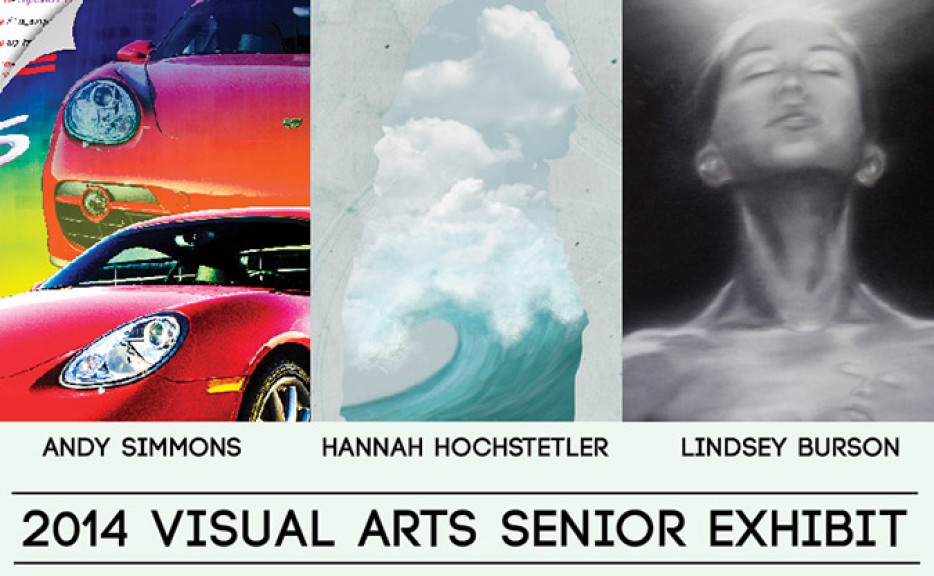 FOR RELEASE: Thursday, June 19, 2014
The Huntington University senior visual arts majors will present a senior exhibit from April 25 to May 8 in the Robert E. Wilson Gallery in the Merillat Centre for the Arts.

The exhibit will feature the works of three seniors:

Lindsey Burson, a studio art major from Roanoke, Ind.

Hannah Hochstetler, a graphic design major from Goshen, Ind.

Andy Simmons, a graphic design and computer science major from Butler, Ind.

Hochstetler's work will showcase two separate projects in the exhibit. The first series, titled "Perceptional Portraits" focuses on scripture found in Psalm 139 and dives into her personal interpretation of these scriptures. She created six portraits, each focusing on one specific scripture reference. Her second work is a series of travel-art decoration based on four major cities in India. These pieces include illustrations of famous Indian landmarks, city maps and iconic symbols of Indian culture. This series was inspired by her numerous travels to India.

Burson has produced two comprehensive series of oil paintings. She works from her own personal and emotional experiences. Her first series depicts representations of inner conflict. The second series addresses the feelings of warmth, love, contentment and support. Burson explains that she finds art therapeutic — a way to process her emotions and experiences.

Simmons will showcase computer illustrations based on a series of sports cars from different periods of time, along with a personal branding web design and development project.

The artists will be present and discuss their work at the artist reception on from 6-7:30 p.m. May 3.

The Wilson Gallery is open weekdays from 9 a.m. to 5 p.m., before and after all Merillat Centre for the Arts performances and by appointment. The gallery is free and open to the public.