Student creates app for local community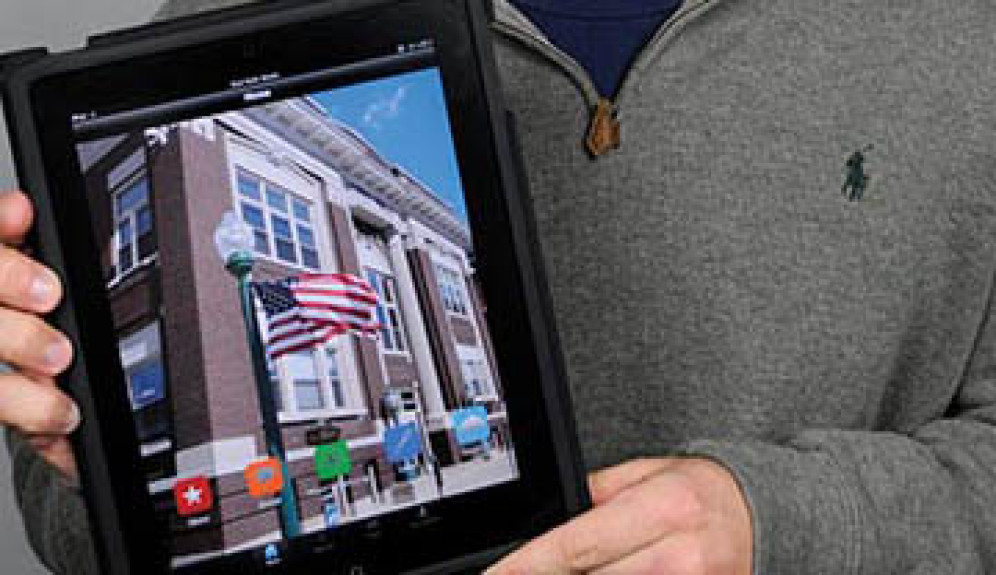 FOR RELEASE: Wednesday, October 10, 2012
What began as a way to learn the basics of "app" development turned into a full-blown project for the mayor of Columbia City.

Austin Drummond, a junior computer science andbusiness management major, created a mobile application, or "app," called "My Columbia City." This app is a way to help the community stay connected with its leaders.

"I was a little nervous because I had never published an app before," he said.

While he had dabbled with app development in high school, Drummond's first experience with writing this type of programming code was in "Exploring iPhone Application Development," a J-term class offered earlier this year. And it wasn't until later that summer that Drummond was given his first experience to publish an app.

"I received a phone call this summer from the mayor of Columbia City asking if I knew of any students that could develop iPhone applications. I recommended Austin," said Dr. Jeff Lehman, professor of computer science, who taught the class.

In one short month, Drummond had created an app that allowed citizens to locate walking and biking trails, report infrastructure problems, contact government and elected officials and connect with the city through Facebook and Twitter. The app launched for iPhones and iPads around the beginning of the school year.

"I learned a lot and got a little money out of it so that was nice," he said about the paid internship.

Originally, Drummond had considered publishing a game of sorts — much of what he had learned in the class — on his own, but when this came about, it opened up other opportunities he hadn't previously considered.

"I think there's definitely a market (for these apps). I could bring this to other cities," he said.

This is the second app to be published by an HU computer science major this year.

In March, Dr. Del Doughty, professor of English, and 2011 computer science alum Andrew Martin published an app for grading essays and other writing assignments titled, HighMarks.

Both apps are available on the iTunes store. The My Columbia City app is free, and HighMarks costs $1.99.