Students Receive Honors at Alpha Chi National Honor Society Convention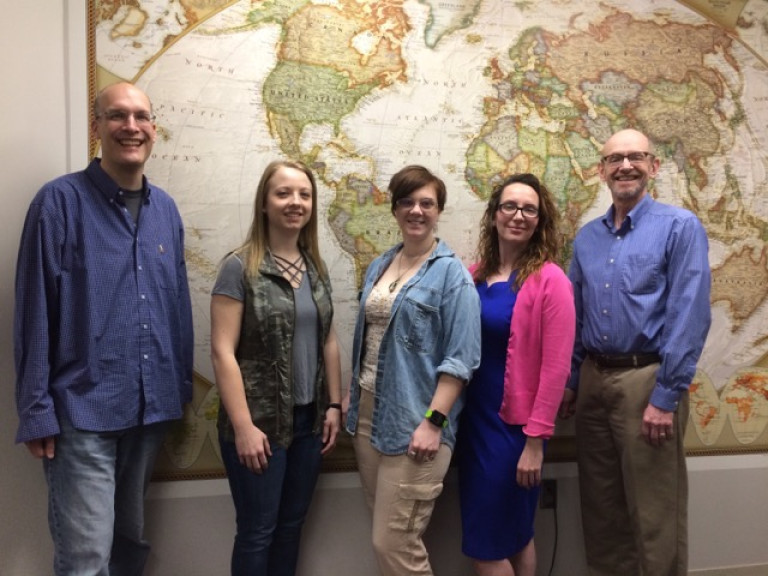 FOR RELEASE: Thursday, April 26, 2018
The Huntington University Department of History and Political Science congratulates two department students for earning scholarships for their research papers and presentations at the Alpha Chi National Honor Society Convention on April 5-7 in Portland, Oregon.
Emily VanderBent, a junior History major from Crete, Illinois, received a $2,000 Alpha Chi National Scholarship for her research paper, "The Evolving Role of Women in Espionage During the Civil War." VanderBent developed and wrote her paper under the direction of Dr. Jeffrey Webb, professor of history. Her paper also met requirements for the course, U.S. Civil War and Reconstruction at Huntington University. VanderBent expects to graduate in the spring of 2019 and pursue a career in museum management.
Stormie Franks, a senior history major from Huntington, Indiana, received a $1,000 Alpha Chi Region V Graduate Fellowship for her paper and conference presentation, "Decolonization, Informal Empire, and the Central African Federation." Franks developed the paper and the presentation from work supervised by Dr. Timothy Smith, professor of history, for the course, Seminar on Britain and the End of Empire at Huntington University. Franks expects to graduate in the spring of 2018 and the pursue a career in library science or archives administration.
Alpha Chi is a coeducational academic honor society and promotes academic excellence and exemplary character. Chapters accept the top 10 percent of students in their class from all academic disciplines. In 2015, Huntington University's Indiana Beta chapter received the President's Cup as Alpha Chi's most outstanding chapter; this is the second time Huntington University has won this distinction, the first was in 2001.The Huntington University chapter has been listed as Star Chapter every year for 20 years. Alpha Chi is advised by Dr. Ruth Nalliah, professor of chemistry at Huntington University.