'The Drowsy Chaperone' to sing and dance onto HU's stage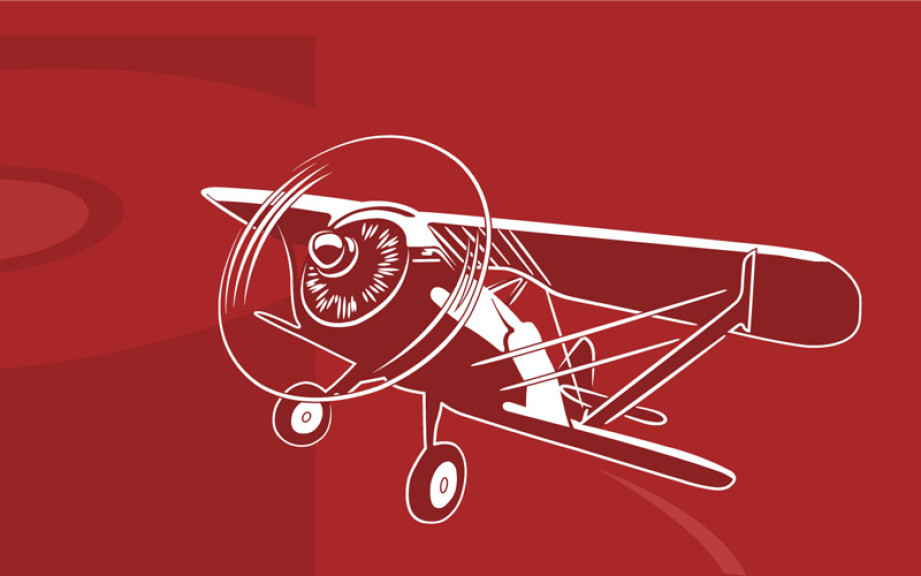 FOR RELEASE: Monday, November 2, 2015
The Huntington University Theatre Company is bringing the musical The Drowsy Chaperone to life this fall.
The Drowsy Chaperone will debut in the Zurcher Auditorium of the Merillat Centre for the Arts at Huntington University on Nov. 5, 6, 7, 12, 13 and 14. Performances begin at 7:30 p.m. with special 2:00 p.m. matinee performances on Nov. 7 and 14.
Don't miss this farcical romp through the mad-capped world of 1920s musical theatre. The story concerns a middle-aged, musical theatre fan — the humorously insightful Man in Chair — who plays the record of his favorite musical, the (fictional) 1928 hit The Drowsy Chaperone. The show comes to life onstage as he wryly comments on the music, story and actors.
Audiences will meet a host of zany characters as the Man in Chair takes them on a nostalgic journey into the delightful extravagance and often hilarious absurdity of an era long gone. Those who love musicals will love this musical that pokes fun at musicals.
"As a director, I was immediately drawn to this musical's humor," said Jay Duffer, associate professor of theatre arts and director of the production. "It is smart and speaks to the modern and savvy audience who can ironically appreciate a past where broad stereotypes in entertainment have been portrayed, even exploited, for the whim of a white middle-to-upper class elite audience. Even though most of the humor is broad and farcical, the main character's humor (Man in Chair) comes from a very real — and sometime painful — place in his psychology. So, his quips and comments are side-achingly funny and simultaneously poignant as he shares his personal history with the audience. The audience develops an understanding of him, even a kinship, as he explains his fascination with this particular fictional musical, The Drowsy Chaperone. There is a natural pathos that forms between audience and character as the story unfolds."
Three senior Huntington University theatre performance majors are starring in the musical for their senior projects. Jordan Gregory stars as the Man in Chair, Trenidy Laine stars as Robert Martin and Halli Stewart stars as The Drowsy Chaperone.
The Drowsy Chaperone was written by Bob Martin and Don McKellar, with music and lyrics by Lisa Lambert and Greg Morrison. The musical is being directed by Duffer. Joni Killian, adjunct faculty for the Music Department, is providing the musical direction, and Sue Nunemaker, accompanist and musical director, is the guest rehearsal accompanist. Sally Scharbrough, actor, choreographer and dance instructor, is serving as the guest choreographer for the production, and Jonathon Sabo, a professor in the theatre department at Northwestern College in Orange City, Iowa, is the guest scenic designer Other designers include Mary Zellers, costume designer; Andrew Edmonds, lighting designer and technical director; Sam Ellis, sound designer; Amber Zangari, properties designer; and Barry Fultz, production stage manager.
"If you love musicals, you truly will enjoy this musical that pokes fun at musicals," Duffer said. "I've spent the last seven weeks laughing along with the cast and crew during the rehearsal process at the jokes in this show, some corny, some quite witty. There is something for everyone here. It has great music, great writing and very funny characters. As the Man in Chair states, it will hopefully, 'Give you a little tune to carry in your head, a little something to help you escape from the dreary horrors of the real world.'"
For tickets, call the Merillat Centre for the Arts Box Office at (260) 359-4261 from 1:00 to 4:00 p.m., Monday through Friday. Tickets are $12 for general admission, $10 for students and seniors, $6 for children 13 and younger, $5 for HU students and $9 for HU faculty/staff. Tickets also will be sold at the door before every performance.
Please be advised that this play contains adult humor that is inherent to the text. It is not recommended for small children.