Theatre Department Receives Honorable Mention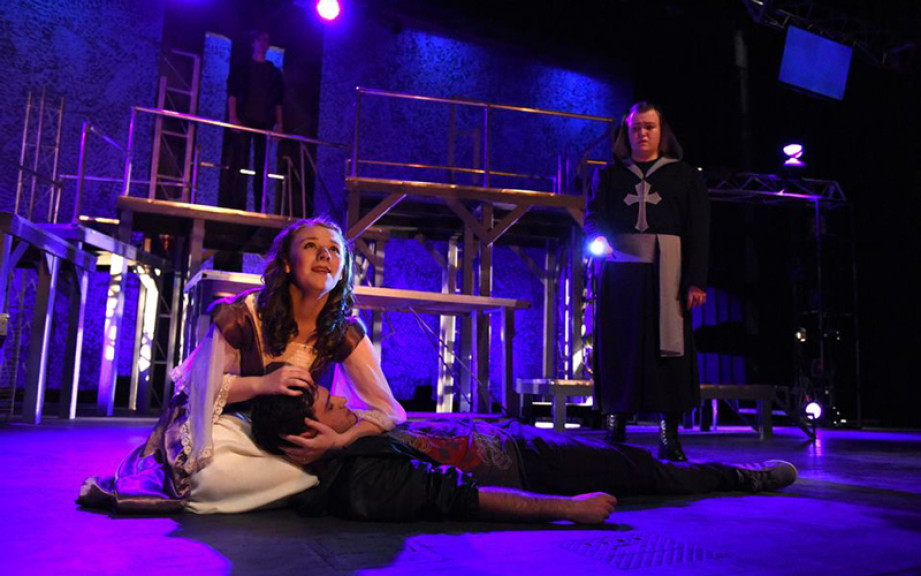 FOR RELEASE: Thursday, September 3, 2015
Huntington University's theatre department has been named as an honorable mention on "The 10 Most Underrated Theatre Colleges: Mid-West" by OnStage.
"This is such an honor for our department to be mentioned in the article," said Jay Duffer, associate professor of theatre arts. "Of all the schools mentioned, we are among the smaller size departments. So, to get this type of recognition means the high quality of our productions and the consistent level of excellence in training our students by our faculty and staff is getting noticed. I'm very proud of this fact. This has always been a goal of mine to get our theatre department on the map as a recognizable force at the regional and national level. We must be doing something right as a small faith-based institution that is successfully preparing our students for a career in theatre and the entertainment arts."
The Huntington University Department of Theatre Arts seeks to cultivate passionate, creative and effective communicators in order to challenge others to thoughtful examination of ideas, cultures and values. The department offers degree programs in general theatre, performance and design/technology. All are broad-based majors designed to provide each student with a strong foundation for a career in theatre or continued training, such as graduate programs, internships or other related fields of study.
"The OnStage blog recognition highlights the excellence and value of our theatre program," said Dr. Mike Wanous, vice president for academic affairs & dean of the faculty. "Professors Jay and Melissa Duffer, Andrew Edmonds and Mary Zellers are an amazing team that empower our students to soar to great heights. They provide a challenging and supportive environment that stretches our students to grow to the next level of their potential. The ranking takes multiple factors into consideration, such as curriculum, faculty, productions and cost. This recognition reflects what we already know, that through talent and dedication, our theatre program creates superior outcomes with modest resources."
Based in New Haven, Connecticut, OnStage's mission is to cover theater, no matter the size or location. It posts both reviews and columns regarding the world of theater.