Why We Are Pumped for Spring at Huntington University Arizona!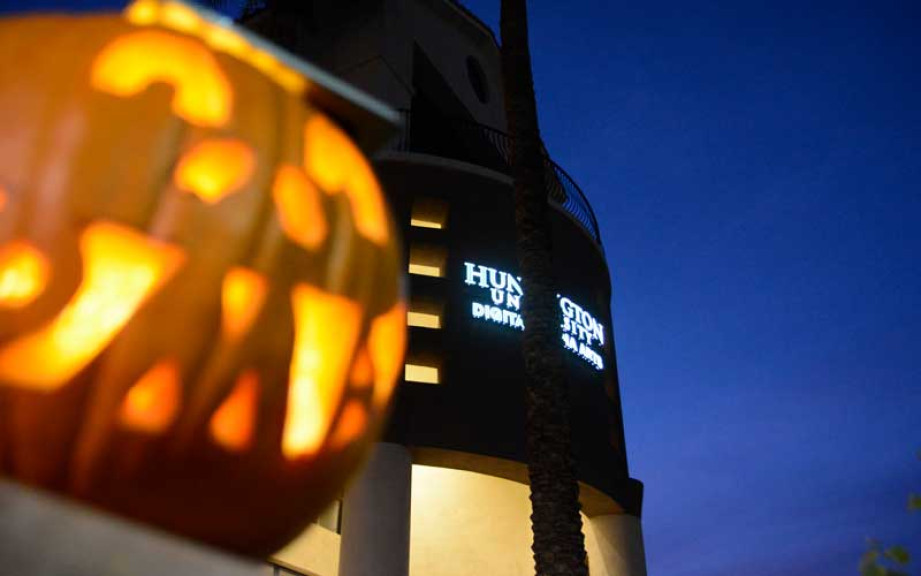 FOR RELEASE: Thursday, February 2, 2017
What an exciting first semester in Arizona! Students come to school every day with a drive, eager to pursue their passion in the arts. Just in those five months, students grew and developed in their field, made lifelong friends, and produced some amazing work. To give a recap of our fall semester, and first one at that in Arizona, I thought I'd highlight some of the exciting moments we shared as a group of pioneers.
In September, we kicked off the semester with our first ever movie night! The movie was Phil's choice, which had the students on pins and needles about what we were watching. We ended up watching a super funny documentary, The King of Kong. Students enjoyed it, but found soon after that they'd rather be social than watch a movie. So the following week we started Game Night, which became a weekly event and included pizza and what came to be our favorite group game, Two Rooms and a Boom!
In addition to Game Night, we also had a virtual Rocket League competition with our home campus' DMA program during Homecoming, went ice skating, carved pumpkins, had a Thanksgiving potluck, decorated ornaments and cookies, and to top it off went and watched Star Wars: Rogue One together.
To say I am pumped for the spring semester is an understatement! Upcoming events include a Super Bowl party, attending a spring training game, and a barbeque. We all look forward to sharing in more activities with the students this spring. I can't give away all of the fun things we have planned, but rest assure that we will have memories to last a lifetime!
Aritcle: by Jamie SanFilippo, Coordinator of Student Services. (Published in The Filmstrip, January 2017 edition)