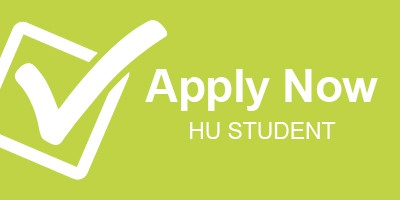 Huntington University offers a wide range of courses through the convenience of distance learning. Our online programs are nationally ranked for quality and affordability and are designed to fit into the busy schedules of working students. Take classes without paying extra to drive to campus and learn in the comfort of your own home.
---
HU offers a wide variety of online courses during each summer semester. Discounted online courses are available for current HU students, early entry high school students, and non-HU college students. Class sizes are capped to create an intimate learning experience. Earn the same degree online as you would in a classroom.
HU's Adult Online Programs enable you to complete certain degrees entirely online. Online classes allow for maximum flexibility with no requirements of being online at specific times. You take the classes you need and you log-on when it's convenient for you. Interested in more information?
HU offers graduate courses online and in a hybrid format to best fit your needs and schedule. Learn more about our impressive slate of graduate programs.
---
If you seeking to apply for online courses at Huntington University and you aren't a current HU or a high school early entry student, then this is the application you want!

Got questions? Email online@huntington.edu or call (800) 600-4888.
Alumni Life @ Huntington
What does it mean to be an HU alum?
Alumni Stories
David and Mary Stephan
David and Mary Stephan had put two children through college and were still supporting a third when they began to do what they hadn't done for a long while: invest in themselves. Both had attended Huntington University (then Huntington College) for two years in the 1960s, but dropped out when funds ran low, and went on to raise a family. David farmed, and Mary eventually worked as a media...
Joshua Burkhardt
"When I was in high school at Huntington North, I was not a very good student," says Joshua Burkhardt, a 29-year-old sales manager at Pathfinder Services. "That, combined with working half days at Wal-Mart, made me extremely unmotivated to expand my education." When it comes to furthering his education, Burkhardt is singing a different tune these days. He is...