A Community of Challenge and Support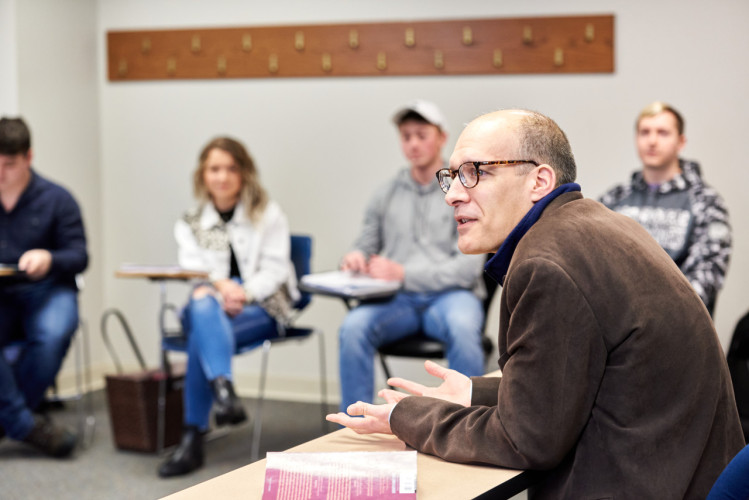 The Huntington University Honors Program is a community of scholars from various academic backgrounds who love to learn and are skilled in engaging in the liberal arts inside and outside of the classroom.
HU's program fosters a culture of challenge and support and is interdisciplinary, providing a foundation for major disciplines and pre-professional programs. Special curricular and extracurricular opportunities serve as a point of departure for a lifetime of meaningful "face-to-face" encounters with God and God's image-bearers.
In other words, the Honors Program is a way for students of all disciplines to work together through deep, well-informed conversation to understand and solve problems in the world around them.
Incoming college freshmen and sophomores with a 3.5 GPA and a teacher's recommendation are eligible to interview for a place in the Honors Program. Please send inquiries to honors@huntington.edu.
An honors designation on a student transcript signifies for employers and graduate schools a host of desirable traits: conscientious, self-starting, collaborative, engaged, broad interests, and problem-solving. More importantly, an honors education at HU provides an enhanced, formative experience.
Community: The Honors Program brings together students from a variety of disciplines for thoughtful discussions on the big questions of life, ranging from the individual and community to aesthetics, power and corruption, leadership, being human, and Christian origins. Cultural enrichment trips and other extracurricular experiences make for meaningful relationships with students and faculty.
Challenge: Honors students work together to address questions from diverse fields of study, give their best in their coursework, and live lives of virtue and achievement at HU and beyond. Our seminars are characterized by slower, deeper, and well-informed conversations among students skilled in engaged dialogue, both inside and outside of the classroom.
Support: Honors students are encouraged to make the most of their college experience by exploring off-campus study, participating in academic conferences, and attending guest lectures and culturally-enriching plays and concerts. Activities are often funded.
Being able to think critically and engage in an intelligent discussion with my honors program peers has contributed to my growth personally. One of my favorite aspects of HU's honors program is how it has introduced me to students I would not usually see on campus.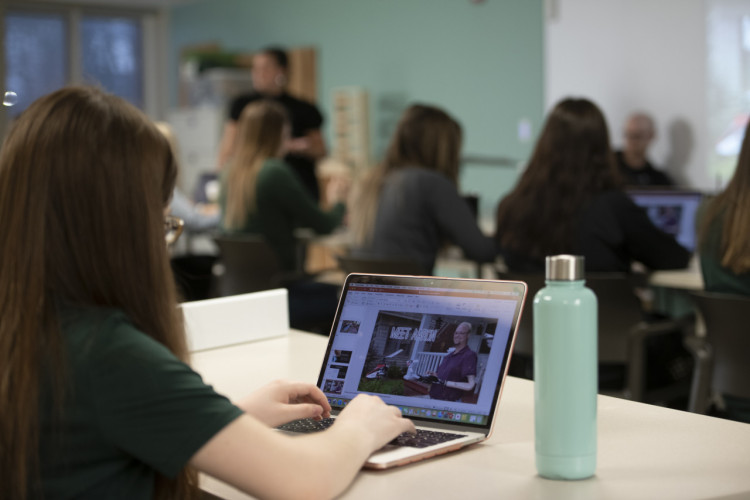 Want to join the Honors Program next year? If you meet the initial qualifications for the program, please take these next steps:
Let the Honors co-directors Matt Gerlach and Dr. Kevin Drury know of your interest in the program and request an interview by completing the Honors Program Interest Form. See below for available interview dates and accommodations.

Submit a teacher recommendation before your interview date.
Interview Opportunities
Please contact the Honors co-directors Matt Gerlach and Dr. Kevin Drury at honors@huntington.edu with questions or schedule accommodation needs. To officially request an interview, you must complete the Honors Program Interest Form. Due to COVID, all interviews for the Honors Program will be conducted online.
Honors Interest Form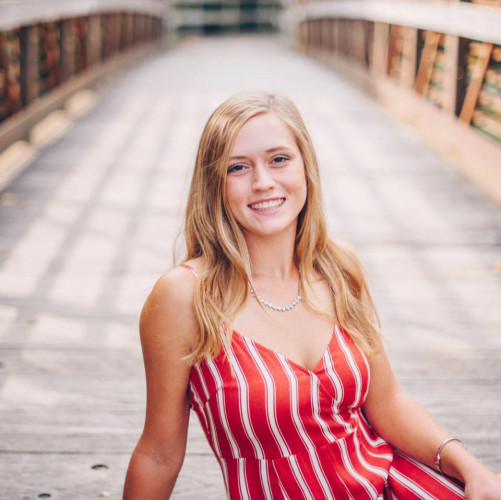 Danielle Tinsley participated in the Governor's Summer Internship Program where she worked as a data scientist on the FSSA Data & Analytics team focused on serving the data needs for the Bureau of Disabilities Services (BDS). She is a native Hoosier and is currently a senior at Huntington University. She is majoring in mathematics with a minor in computer science and economics and is a member of the Honors Program.
While developing her data science skillsets in SQL, Python, and Tableau, Danielle is also building expertise in modern Microsoft Azure cloud technology. Danielle has worked through the data challenges presented to her without hesitation and is an excellent team member. She has shown her willingness to present new ideas, identify areas of improvement, and work on technical solutions to improve the efficiency of working with complex datasets.