Evelyn Andersson
Program Director for OTD Arizona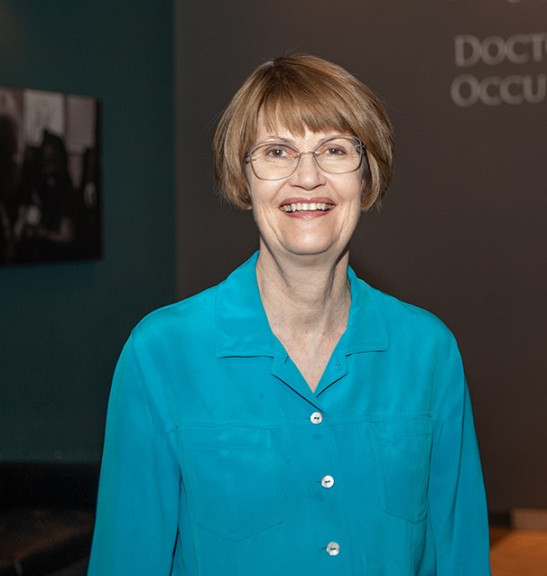 (480) 939-4696
evelyn.andersson@huntington.edu
Evelyn Andersson, PhD, OTR/L, is the Program Director for the new Occupational Therapy Doctorate (OTD) Program in Peoria, Arizona. She has 24 years of fulltime practice as an occupational therapist and 14 years of full-time academic experience from several universities. In her role as occupational therapy faculty Dr. Andersson has been involved in different formats of occupational therapy education such as entry-level master's, five-year bachelor to master's, occupational assistant to occupational therapist bridge, post-professional masters and PhD programs in occupational therapy. She has taught in traditional classroom settings as well as online formats on many topics such as theory development, research methods, neuroscience, pediatrics, health and wellness, and mentorship of research on masters and doctoral level occupational therapy programs. At her other university appointments Dr. Andersson has participated in preparing accreditation for occupational therapy programs and PhD program reviews. She has presented on a variety of pediatric and education related topics nationally and internationally.
Dr. Andersson completed her initial occupational therapy and faculty education training at Munksjoskolan and Uppsala University, Sweden. She earned a Post-professional Master's in occupational therapy from Columbia University with a focus on administration and pediatrics, and her Doctor of Philosophy in occupational therapy from Texas Woman's University. Dr. Andersson is currently serving as the President of the Arizona Occupational Therapy Association with her term ending June 30, 2021.
Dr. Andersson has practiced in hospitals, clinics, home health, primary care, and school systems for pediatric, adult and aging populations both in Sweden and the United States. She is currently exploring wellness interventions using qigong, tai chi and yoga therapy with foci on trauma, aging and autism.
Dr. Andersson is deeply committed to Christian service missions and leads occupational therapy students on trips to the Passion Center for Children in Malawi, Africa.