Huntington University's Graduate Ministry programs prepare students to effectively impact their world for Christ. Our programs challenge students with sound biblical and theological principles to effectively lead ministries to fulfill the mission of the Church. Our two-year programs are offered in a seven-week online structure with each course offered every other year.
Globally Focused
Huntington University will engage students with a global mission to create partnerships and to find the population, whether domestic or abroad, to fulfill God's mission.
Sound Leadership
HU takes a holistic approach to preparing men and women for ministry. Along with preparing students for biblically sound and engaging sermons, they also are prepared to oversee worship, Christian education, and counseling ministries for their churches. Learn more about our two-year Master of Arts degree program in Pastoral Leadership.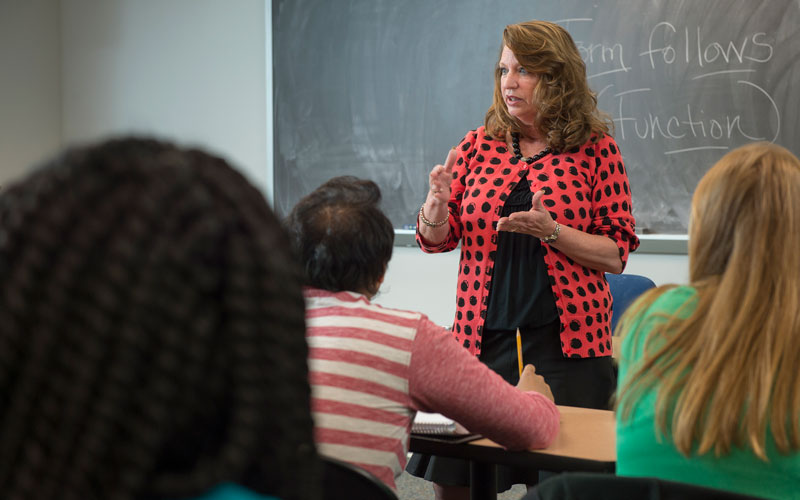 Huntington University has been ranked #8 by TheologyDegrees.org's recent ranking, "The Top 50 Christian Colleges and Universities 2017-2018."
Huntington University was ranked out of the top 50 protestant and evangelical universities in the United States. The programs were evaluated for affordability, student to faculty ratio and graduation rate. Special features or attributes were also factored in to the ranking.
"Receiving this recognition from Theology Degrees is certainly an…
Featured Alum
Ebonie Davis
Red and yellow, black and white. It's a Sunday school song about all of God's children — all of his racially and ethnically diverse children. Today, a study by a Huntington University graduate student is discovering the best way for these "children" to all work well together in God's house. Ebonie Davis, a 2011 alumnae of the Master in Youth Ministry Leadership program, used her…
Featured Faculty
Karen Jones
Dr. Karen Jones has more than 20 years of experience working in the field of youth ministry. She continues to give leadership to student mission projects each year, both in the United States and internationally.