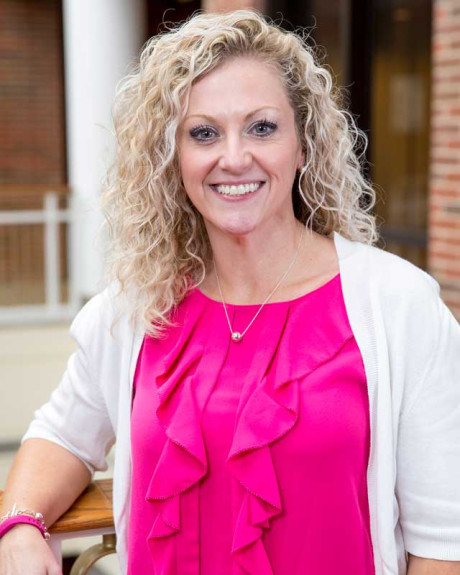 Nicole Scheiman
Professor / Director of OTA Program
(260) 359-4183
nscheiman@huntington.edu
Joined the Huntington University faculty in 2016.
Dr. Nicole Scheiman, a native of Huntington, Indiana, leads and teaches in the occupational therapy assistant (OTA) program at Huntington University, the first accredited baccalaureate occupational therapy assistant program in the nation. Nicole's clinical experiences include working in acute care, transitional care, outpatient rehab, home care, long-term care, animal-assisted therapy, prevention and wellness, and as a lymphedema consultant.
Nicole's research endeavors focus on oncology and clinical education, including a study for Current Breast Cancer Reports Journal titled "Surveillance Protocols for Survivors at Risk for Lymphedema." Research in progress includes college students' understanding and knowledge of the Human Papilloma Virus (HPV) and vaccination, using the Clifton Strengths Finder Program and its effects on OTA students' clinical success, and a Delphi study in progress to develop a Core Outcome Set for breast cancer-related lymphedema.
Nicole began her academic career as a guest lecturer and later adjunct faculty to occupational therapy assistant and physical therapy assistant students in Florida. In 2013, she became the OTA program director, associate professor, and Student Occupational Therapy Association (SOTA) advisor for Advent Health University in Orlando. She would later bring this wealth of experience to Huntington University.