AWS Grants University $160,000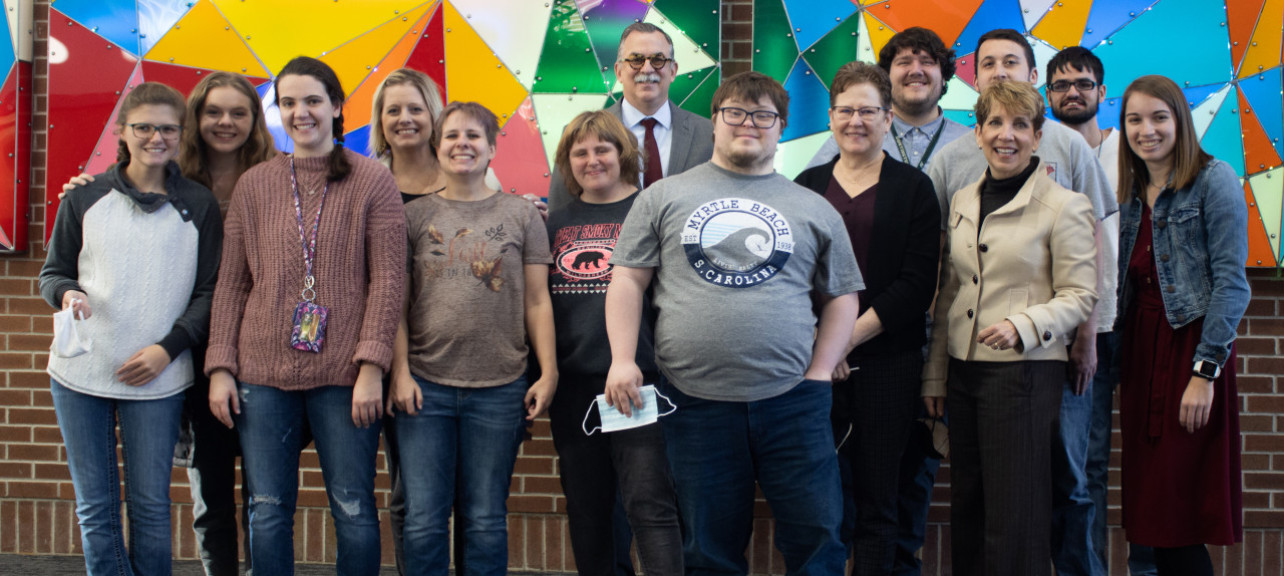 FOR RELEASE: Wednesday, December 8, 2021
Huntington University is pleased to announce that the University has received a grant from AWS Foundation in the amount of $160,000. This grant will support a pilot program that will explore options for students in the ABLE Program to participate in various levels of residence life at Huntington University.
"This generous AWS Foundation grant makes it possible for Huntington University to explore greater inclusion of students in the ABLE program into the full-range of student life experience, including an initial pilot program related to residence life," said Dr. Luke Fetters, vice president for academic affairs and dean of faculty.
AWS Foundation gave their support for HU's ABLE program and its ability to "grow to include this inclusive model of campus living."
"Navigating the independent living skills required to live in a dorm setting is a needed growing experience for ALL students. AWS Foundation funding will help the students in the ABLE program access that experience at a supported level," said Patti Hays, chief executive officer of AWS Foundation.
Hays went on to state that AWS Foundation focuses on building inclusive communities that support individuals with intellectual, developmental and physical disabilities to reach their highest potential.
"[HU's] ABLE program provides a unique opportunity for students with disabilities to engage in a complete college experience; one that includes peers and community," said Hays. "By adding a residential component to the program, students attending ABLE can go from a commuter experience to a full campus experience."
The Huntington University ABLE (Achieving Balance in Life through Education) program has been providing individuals with intellectual disabilities ages 18-24 with the opportunity to be part of a university campus since the fall of 2014. Students, both independently and with support from peers, attend/audit classes, work on campus, take supportive classes in understanding finances, social skill needs and independent living, and participate in extracurricular activities. The program not only supports the students with disabilities but provides an equally important opportunity for all typical students, faculty and staff to more fully understand the potential of individuals with disabilities.