Babb appointed associate academic dean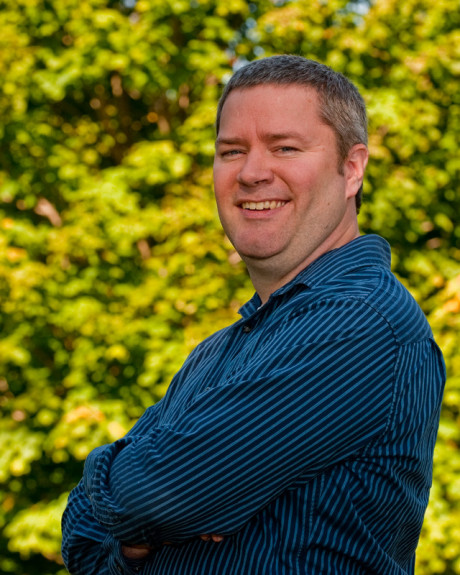 FOR RELEASE: Friday, November 4, 2016
Huntington University has announced that Dr. Tanner Babb has been appointed as the new associate academic dean. Babb, in his seventh year at the University, will continue in his role as associate professor of psychology.
"I am excited to start my new position as the associate academic dean. It is a great opportunity to help advance the mission of Huntington University. The University has always been a place that has valued Christ, scholarship and service, and I look forward to a role where I can advance these values and continue to teach" stated Babb.
Along with his teaching responsibilities in the undergraduate department of psychology, Babb also teaches graduate courses in counseling at Huntington University's Institute for Leadership and Counseling. Prior to teaching, Dr. Babb worked at the Bowen Center in Huntington, Indiana, for three years as a child and adolescent case manager and as a marriage and family therapist. Babb earned his B.A. degree in psychology from Huntington University and his M.S. degree in education with a focus in marriage and family therapy at Indiana University. He earned his Ph.D. in counselor education and supervision at the University of Toledo. Dr. Babb also is a licensed Marriage and Family Therapy Associate.
A significant part of the new role is to coordinate ongoing accreditation compliance with the Higher Learning Commission. Babb was part of the team that prepared the University's Self Study Report for HU's 10-year re-accreditation with the HLC in 2014.
"Tanner is a great fit for this leadership position. He is organized, has accreditation experience, loves HU and is greatly respected by students, faculty and staff across campus", said Dr. Mike Wanous, vice president for academic affairs and dean of the faculty.