Christ-Centered Education
The Psychology Department offers an atmosphere of stimulating scholarly inquiry within a supportive Christian environment. As a psychology major, you will be encouraged to develop and strengthen your personal system of Christian values. We will help you relate the scientific study of behavior and mental processes to the truth found in Christ.
At Huntington, you will develop an appreciation for the complexity of human behavior. We will foster your critical thinking skills, and prepare you for graduate study or entry-level employment in a psychology-related field.
Continue Your Graduate Studies at HU
Huntington University offers a Master's in Counseling program in Huntington and Fort Wayne. Students study under skilled faculty and gain real-world experiences at our LifeSpring Counseling Center.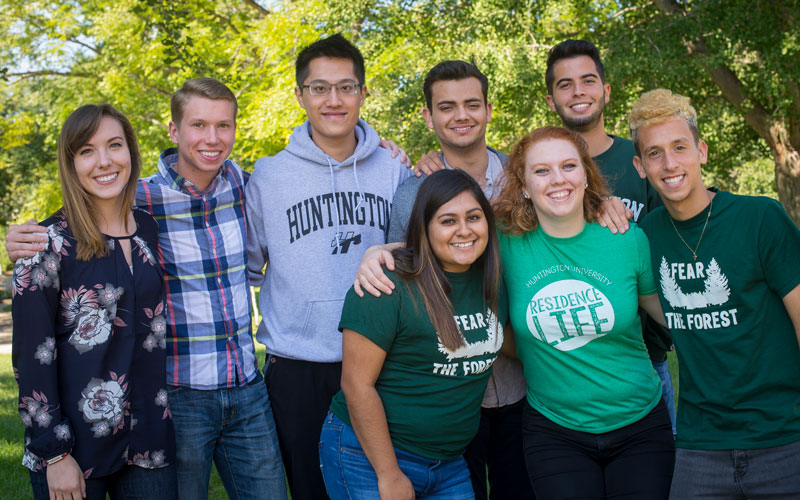 In a nationwide announcement made earlier this week, U.S. News & World Report has ranked Huntington University as the No. 16 Best Regional College (Midwest) and No. 31 Best Value Regional College (Midwest) in its annual guidebook, "Best Colleges 2018."
Huntington University has been ranked on the Best Regional College list for the 19th consecutive year and has consistently appeared in the top 20 among its peers. Ninety-two Midwest colleges made this year's list.
"These national…
Featured Alum
Joel Makin
Joel Makin found his inspiration to be a counselor by attending a conference with his dad in college. He discovered that counseling can be more than just a job. It can be fun too. "I knew I wanted to do counseling when I was a freshman or sophomore," he said. "I really enjoyed the impact I could have on (my clients) — a positive impact. Joel graduated from Huntington University in 2009…
Featured Faculty
Tanner Babb
Dr. Tanner Babb teaches in the undergraduate department of psychology as well as in the Huntington University Graduate School.