Business professor completes entrepreneurship research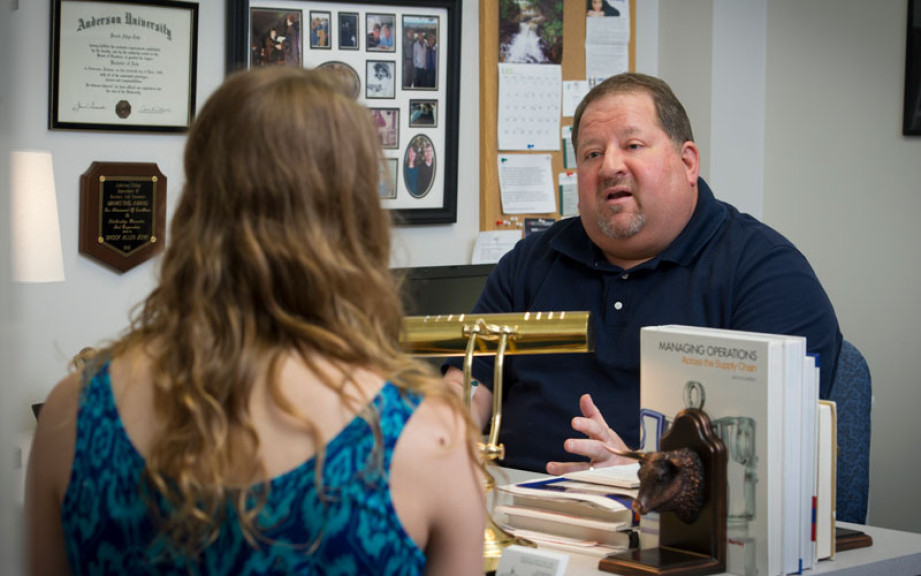 FOR RELEASE: Monday, January 9, 2017
Huntington University's Assistant Professor of Business and Economics, Dr. Brock Zehr, completed doctoral dissertation research addressing the entrepreneurial qualities needed to develop and sustain successful new businesses.
"I was surprised that 76 percent of the sample knew they wanted to be entrepreneurs before age 20. This finding emphasizes the importance of exposing children and youth to entrepreneurial programs and mentors," stated Dr. Zehr. "I hope the study findings inform best practices to help future entrepreneurs, and those who educate, train, and mentor them, create and operate successful new ventures."
Entrepreneurial small businesses are significant to the United States economy, as they represent 99 percent of employer firms and employ 49 percent of the private sector, but nearly half of new businesses fail within the first five years of operation. The purpose of the research study was to explore the lived experiences of successful entrepreneurs to understand the qualities needed to create and sustain new small and medium-sized enterprises (SMEs) beyond five years. The sample consisted of 21 entrepreneurs from northeastern Indiana who created and operated SMEs successfully for at least five years.
After Dr. Zehr interviewed each participant and analyzed the data, the following themes emerged: entrepreneurial intention recognized at a young age, creative problem-solving skills, business and support systems, entrepreneurial passion, opportunity recognition and seizure, and task and managerial delegation. The complete published research report titled Entrepreneurial Qualities for Successful Development and Sustainability of New Small and Medium-Sized Enterprises is available online.
Dr. Zehr began his tenure at HU in 2009 and taught accounting, finance, and business courses as an adjunct faculty member. In January 2015, he became an assistant professor of business and economics. Dr. Zehr completed a Master's of Business Administration with an accounting specialization from Indiana Wesleyan University in 2009 and earned an undergraduate business and marketing degree Summa Cum Laude from Anderson University in 1986. He finished his doctorate program in business administration from Walden University specializing in entrepreneurship in December of 2016.