Campus mourns loss of former HU first lady Evelyn Baker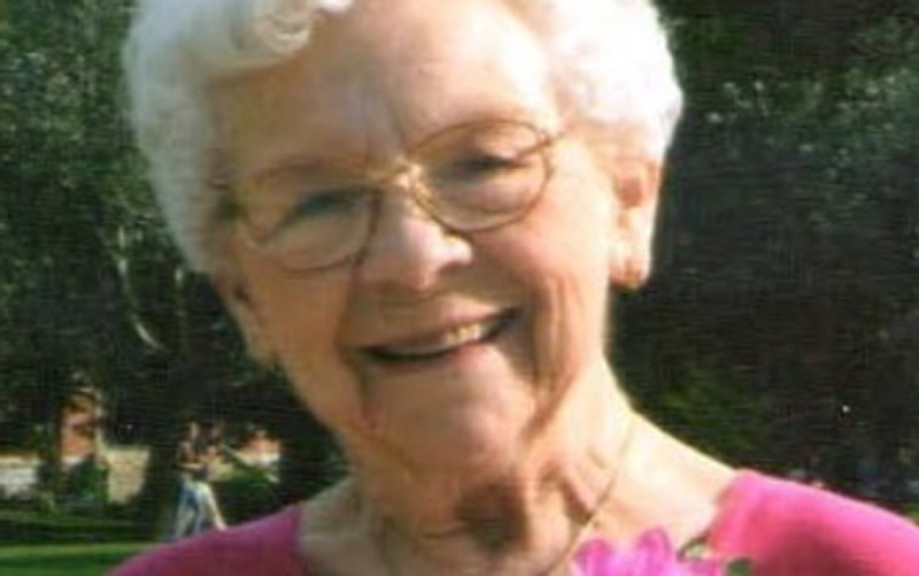 FOR RELEASE: Monday, January 23, 2017
Mrs. Evelyn Baker, wife of former Huntington College president Dr. E. Dewitt Baker, passed away on Friday, January 20, 2017.
"Mrs. Baker served as a shining model of Christ in action. As a presidential spouse, mother, grandmother and missionary, she was known for her infectious encouragement in all she did and to all she ministered to. Her legacy lives on in the lives of the students, faculty, staff and community she served," stated Dr. Sherilyn Emberton, president.
Evelyn graduated from Huntington College in 1938 with an elementary teaching certificate. She met her husband, Dewitt, while on tour with the Huntington College choir. Prior to their marriage in 1942, Evelyn taught in Wren, Ohio, and also in Navy schools at Patuxent River, Maryland, while Dewitt was a test pilot during World War II.
After the war, Dr. and Mrs. Baker answered the call to full-time service with the Church of the United Brethren in Christ. They spent 16 years on the mission field in West Africa, caring for and sharing with the people of Sierra Leone and organizing more than 20 schools in the country. During this time, Evelyn also homeschooled their children Ron, Norman, who died at age eight on the mission field; Joyce and Annette.
In 1965, the Dr. and Mrs. Baker returned to Huntington, Indiana, so Dewitt could serve as president of Huntington College. Under the Baker's leadership, Huntington College experienced significant enrollment growth, added several new facilities, including Hardy Hall, the Huntington Union Building (HUB), and the original Merillat Physical Education Center. In addition, Lake Sno-Tip was developed and the 77-acre Thornhill Nature Preserve was acquired. In all, the college's net worth increased nearly 600 percent. Several new academic programs also were launched. Baker Hall, a student residence, is named in honor of Dr. Baker's 16 years of service to Huntington College.
In 1991, the Dr. and Mrs. Baker received the Union Christian Heritage Award in recognition of their service to the community and to the Church of the United Brethren in Christ. Dr. and Mrs. Baker were married 58 years before Dewitt passed away on May 21, 2000. Evelyn was the mother of current Huntington Board of Trustee Member Dr. Ron Baker, and grandmother of Susanne Watson, assistant director of admissions.
Evelyn's character was evident in her kindness to all those she encountered, her steadfast support of Dewitt and her children, her commitment to Huntington College, and her dedication to building the Kingdom.
Calling is Friday, Jan. 27, 2017, from 6 p.m. to 8 p.m. at Deal-Rice Funeral Home - Huntington Chapel, 338 E. Washington St., and on Saturday, Jan. 28, 2017, from 9:30 a.m. to 10:30 a.m. at College Park United Brethren Church, 1945 College Ave., Huntington. A funeral service will follow immediately after calling, with Rev. Gary Dilley officiating. Burial will be Saturday at 3 p.m. in Bankers Cemetery, 7263 Bankers Rd., Hillsdale, Michigan.