Central Indiana Ethanol gives $10,000 to HU's Institute for Agricultural Studies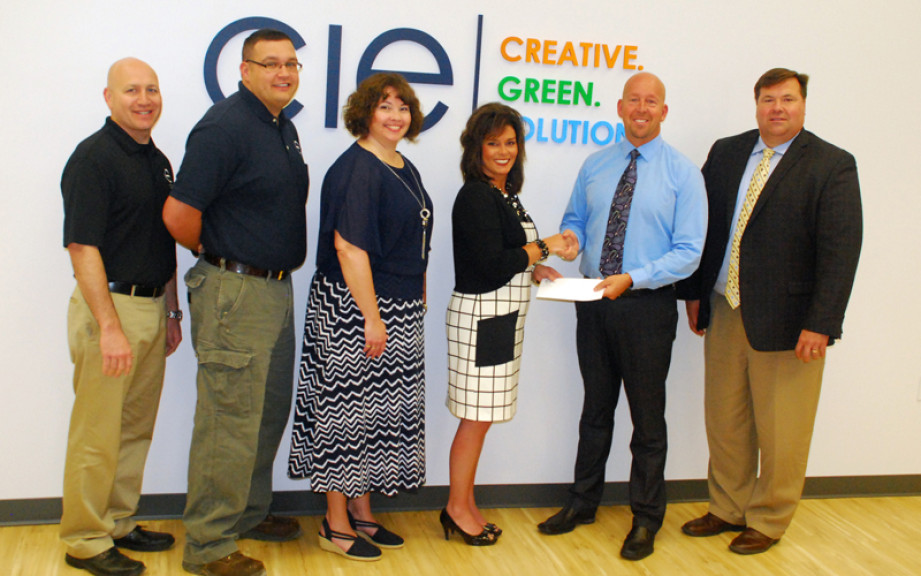 FOR RELEASE: Wednesday, June 10, 2015
Central Indiana Ethanol (CIE) has gifted $10,000 to Huntington University's new Haupert Institute for Agricultural Studies to establish a scholarship fund.
"CIE is excited to announce that we will be partnering with Huntington University through a donation made to the Haupert Institute for Agricultural Studies," said Kelly Turner, human resource coordinator. "CIE is an advocate of higher education and programs that support students in our community. Agriculture is the foundation of CIE's core business, and we are thrilled to be a part of a program that will develop highly-skilled agricultural professionals right in our back yard."
Located in Marion, Indiana, CIE seeks to be a leading manufacturer of integrated alcohols and premium feeds by providing customer-centric solutions delivered from a green, sustainable platform.
"We are blessed by the partnership of our friends at Central Indiana Ethanol," said Vincent Haupert, vice president for advancement. "Their innovative successes resonate with our desires to make our mark on Christian higher education by launching our faith-based Haupert Institute for Agricultural Studies at HU."
The CIE Annual Award for Agricultural Studies will award $1,000 to a student enrolled in HU's Haupert Institute for Agricultural Studies. The student must maintain a grade point average of 3.2 or higher and be a resident of Grant, Howard, Huntington, Madison, Miami, Tipton or Wabash counties.
Established in the fall of 2014, HU's Institute for Agricultural Studies promotes a Christian perspective on agriculture, which recognizes a responsibility to be good stewards of God's creation and to examine questions of sustainability and justice.
HU's agribusiness program, set to enroll students in fall of 2015, is intended to meet the growing need for agribusiness professionals and includes concentrations in agrimanagement, agrimarketing, agrieconomics and finance, agrientrepreneurial small business management, crop production, communication and public policy, and ministry and missions.