Day of Giving Success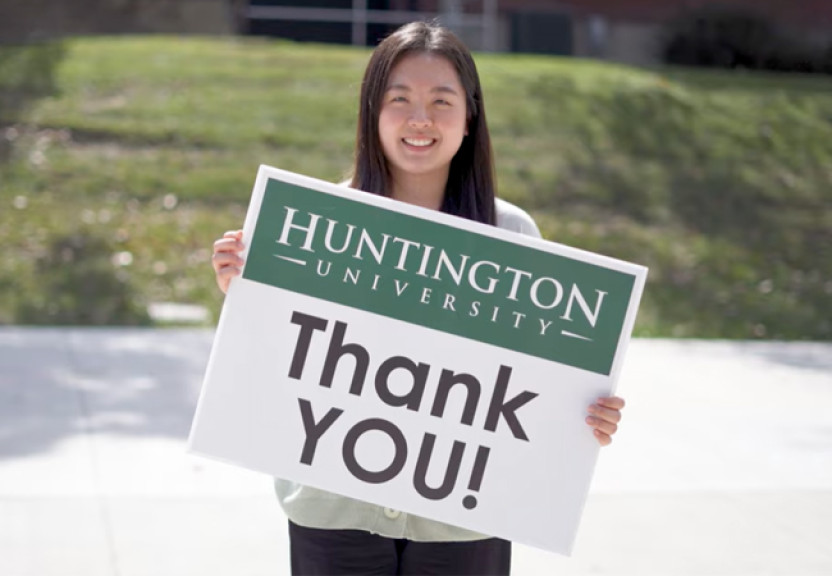 FOR RELEASE: Wednesday, December 1, 2021
Huntington University is pleased to announce the results of its 5th Annual Day of Giving. Through God's faithfulness, 269 participants raised $175,334 for the Forester Fund, the University's scholarship fund.
"Day of Giving provides an opportunity for those who know the impact of a Huntington University experience to pay it forward for current and future students," said Marcy Hawkins, director of the Forester Fund. "Every dollar contributed during Day of Giving is directly distributed back to students in the form of scholarships."
Hawkins went on to point out that "these scholarships might be exactly what a student needs to say yes to Huntington University. Somehow, somewhere, and in some way, the Forester Family continues to make it possible for students to attend this great institution."
It was also exciting to see students give back: Approximately 260 students participated during Day of Giving by writing thank you notes to donors.