Degitz to Serve as HU's Chief Operating Officer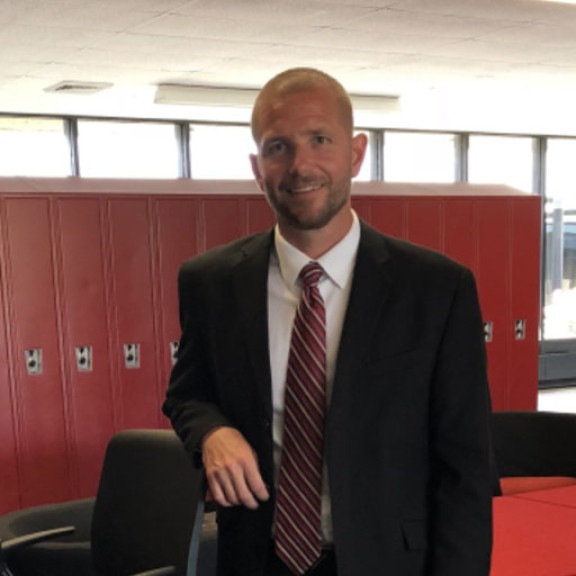 FOR RELEASE: Thursday, May 2, 2019
Huntington University is pleased to announce the hiring of Dr. Russ Degitz as the university's chief operating officer.
Degitz, formerly the principal of Huntington North High School, is a 2002 graduate of Huntington University. He will assume his new role in June.
"It's a privilege to welcome an alum back to HU," said Dr. Sherilyn Emberton, president of Huntington University. "Russ has a wealth of experience, and we look forward to what he will bring to this new position."
In this role, Degitz will be responsible for administrative duties involving university property, athletics, and risk management. He will oversee auxiliary services such as the university's bookstore, food service, rental properties and campus mail services and will manage projects and contractors. The new chief operating officer will also be part of the senior leadership team.
"I have counted it a privilege to serve the students and staff within HCCSC these last 17 years," said Degitz. "It was not an easy decision to leave a district that has felt like home and has provided incredible opportunities for me these last 17 years. However, the opportunity to return to my alma mater in a senior leadership role was the opportunity of a lifetime and one that I could not pass up."
Degitz looks forward to continuing a partnership with the school corporation through his new administrative position at the university.
"I love everything about HCCSC and know that being a Viking is always something that will be part of who I am," Degitz stated. "I am also excited about the vision and direction of the district and know that the best things are yet to come. I am grateful to the community, school board, colleagues, and students that I had the privilege to work alongside during my time in the district, and I am excited to partner with them in a new venture with Huntington University."