Dual Degrees in Electrical Engineering and Mathematics Offered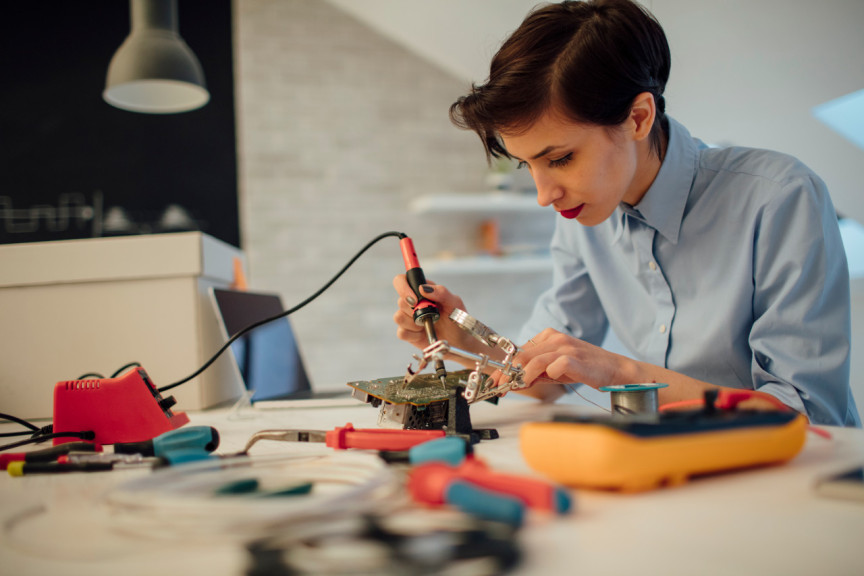 FOR RELEASE: Wednesday, January 26, 2022
Huntington University is pleased to announce that an articulation agreement has been reached between HU and the University of North Dakota (UND) that allows HU to offer an electrical engineering program. This parallel dual-degree program enables students to earn a Bachelor of Science degree in mathematics at Huntington University and a Bachelor of Science degree in electrical engineering from UND through the University of North Dakota's exceptional College of Engineering and Mines online program in as little as four years.
According to the College Board, in Huntington University's primary recruiting area (Indiana, Michigan and Ohio), there are over 15,000 prospective students interested in engineering programs, including electrical engineering. In direct alignment with the University's mission of "[equipping] students for a variety of vocations so that they may glorify their Creator, who charged humanity with the care of his Creation," the addition of electrical engineering to HU's offerings is, according to Dr. Jeff Lehman, professor of computer science and Department of Mathematics and Computer Science department chair, "an ideal fit."
"We are working with the local industry leaders to provide support and internship experiences for our students in this program. We are confident students will succeed given the University of North Dakota program and the support students will receive on our Huntington campus," said Lehman about the dual program offering.
The dual-degree program will be available in the fall of 2022.
The University of North Dakota has offered distance engineering degrees for more than 40 years. The program allows students to attend their preferred higher education institution while still giving them access to a premier engineering degree. UND has offered an ABET-accredited distance-based electrical engineering program for over 30 years, with the program enrolling approximately one-third of its students online. Each student purchases their own electronics kits to complete lab courses. Students have access to required software as well as to the UND library.
The Lower Cost Models Consortium, or LCMC, was the catalyst to the articulation between HU and UND. LCMC is part of a coalition of colleges and universities committed to making higher education more accessible for all students and sustainable for the long-term.