Eight HU students take home Indiana Association of School Broadcasters' awards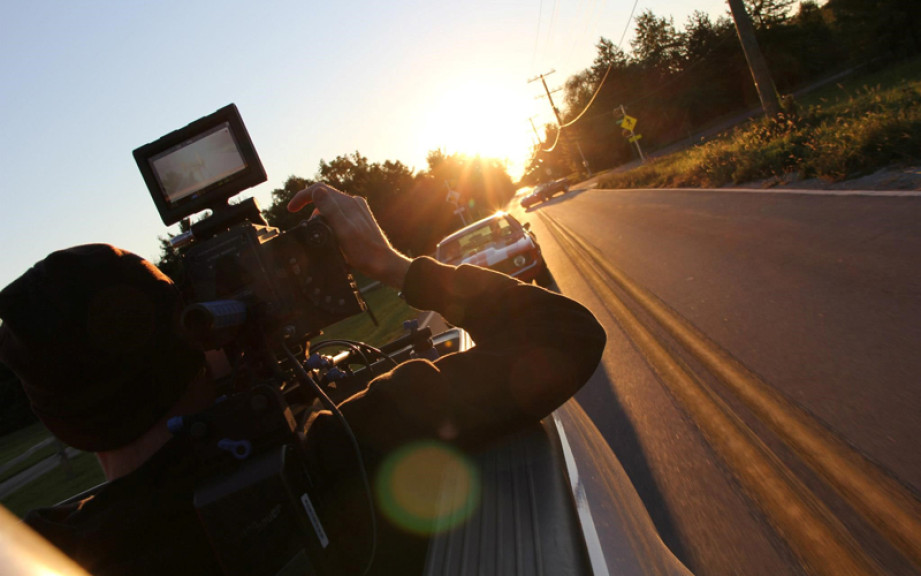 FOR RELEASE: Wednesday, March 23, 2016
Eight Huntington University Digital Media Arts students took home six awards at the Indiana Association of School Broadcasters (IASB) College Competition during the 2016 IASB Spring Conference held on March 14.
"Whether it's on camera, on the radio, or behind the scenes, our broadcast and film students work hard every day to refine their skills before heading out in the workforce," said Adam Widener, visiting instructor of digital media arts/broadcast fusion media. "Our entire Digital Media Arts Department is proud that students from all facets of storytelling were recognized for their hard work. We can't wait to see these award recipients join the long list of HU alumni who are impacting the world for Christ in their professional field."
The following students were awarded for their individual project work or involvement with Forester Digital Network (FDN), the campus news station:

1st Place:
Music Video - Rachel Hunter and TJ Clounie
TV New Program - Jonathon Kane, Abby Frisco, Randi Orr and Kelsey Kruse (for FDN News)
Videography - Randi Orr

2nd Place:
TV Spot Production - Adam Konger

3rd Place:
TV Anchor - Jonathon Kane
Radio Personality - Sam Jones
"Indiana is a competitive state full of quality college broadcast teams," Widener said. "It's encouraging and humbling that professional broadcasters recognized our student news team for having the best college newscast in the state. I couldn't be more proud of our broadcast and film students who worked on this newscast. Since I transitioned from WANE-TV to teaching here at Huntington University, we've been talking about telling stories that expose truth, inform, and create a positive change in the community. The talented students here put in countless hours to make this happen. It was a team effort and they truly deserve this recognition for their excellence."
The IASB is an organization consisting of and supporting Indiana high schools and colleges to promote professional excellence and student recognition in the area of media education. Membership consists of secondary schools and post-secondary schools that offer academic, career technical education or extra-curricular programs related to electronic media.
"We couldn't be happier with how our students performed," said Nathan Hartman, digital media arts studio supervisor and instructor. "Competitions like IASB are perfect venues to showcase the amount of quality work our DMA students are consistently turning out."
For more information about Huntington University's Digital Media Arts Department, go to www.huntington.edu/digital-media-arts.