Farm Credit Mid-America gives $10,000 to HU's Ag Program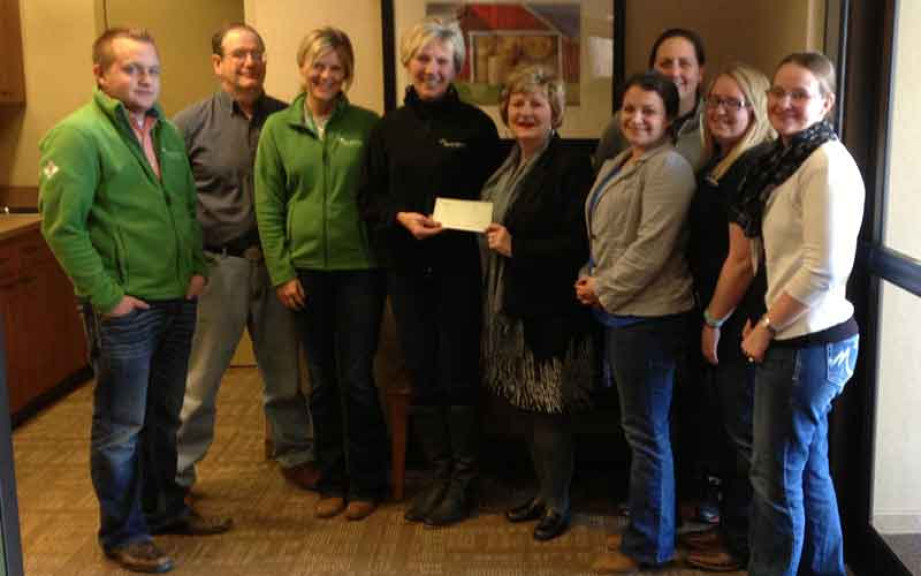 FOR RELEASE: Thursday, January 22, 2015
Farm Credit Mid-America has gifted $10,000 to Huntington University's new Institute for Agricultural Studies.

"We are excited that Huntington University is expanding their curriculum to include agricultural studies," said Laura Gentis, regional vice president for Farm Credit Mid-America. "Farm Credit understands the importance of bringing agricultural education and knowledge to our community. We also have programming specifically for young and beginning farmers who want to be a part of agriculture and rural America. By partnering with Huntington University, we are able to accomplish this mission through our support."
Farm Credit Mid-America is an agricultural lending cooperative owned and controlled by its customers. With more than 1,100 employees, Farm Credit serves nearly 100,000 customers throughout Indiana, Ohio, Kentucky and Tennessee.

"Farm Credit continues to lead in their support of all things agriculture for our region," said Dr. Sherilyn Emberton, president of Huntington University. "HU is honored to partner with Farm Credit in bringing quality agriculture education for the business community and students of our state."
Established in the fall of 2014, HU's Institute for Agricultural Studies promotes a Christian perspective on agriculture, which recognizes a responsibility to be good stewards of God's creation and to examine questions of sustainability and justice.
HU's agribusiness program, set to enroll students in fall of 2015, is intended to meet the growing need for agribusiness professionals and includes concentrations in agrimanagement, agrimarketing, agrieconomics and finance, agrientrepreneurial small business management, crop production, communication and public policy, and ministry and missions.

For more information about the program, visit www.huntington.edu/agriculture.